Before reading this post, we strongly urge you to sign up for our free newsletter. It could be the only lifeline to free thought and commentary on pro-freedom, free society and love of the outdoors. We can no longer rely on social media. See above to subscribe.
Confidence Under Duress is Your Right!
Langdon Tactical offers hundreds of products—from accessories, to custom trigger work, to tactical firearms training, to CCW Safe self-defense coverage—but what they're really providing is a whole that's far greater than the sum of its parts: Confidence Under Duress. That's why this October Langdon Tactical is celebrating your right to confident, armed self-defense with the Trigger Your Confidence Gun and Gear Giveaway! From now through October 31, Langdon Tactical (along with co-sponsors Angelfire Ammo, AR500 Armor, JM Custom Kydex, Stack-On, Propper, and Streamlight) is giving away over $5,200 worth of Confidence Under Duress.
What do we mean by confidence? Well, confidence in your Langdon Tactical Beretta 92 Elite with LTT trigger job. We mean confidence in your ability to deploy that gun, courtesy of a one-day, all-expenses-paid training session in Arizona with Langdon Tactical founder Ernest Langdon, tailored specifically to you and your skill level. We mean confidence that should you ever need to use that gun and those skills in the event of the unthinkable, Langdon Tactical's CCW Safe program will have your back with on-site expert guidance and the funds to defend yourself in court. That's Confidence Under Duress, and it can be yours. Simply visit us at www.triggeryourconfidence.com for more giveaway details, and sign up for this terrific giveaway for free—all we need is your name and contact information!
Here's a complete list of the prizes in this incredible package:
Langdon Tactical 92 Elite LTT Handgun with LTT Trigger Job Valued at $1,164
One-day, all expenses paid trip to Arizona for a day on the range with Ernest Langdon Valued at $2,500
One year of the CCW Safe Defender Self Defense Coverage Valued at $179
JM Custom Kydex AIWB Wing Claw 2.5 Holster, AIWB High Ride Single Pistol Mag and JMCK Swag Valued at $130
Streamlight TLR-1 HL Gun Light Valued at $248
Angelfire 500-round ammo cans of 115gr 9MM (5) Valued at $500
AR500 Armor Testudo Gen 2 Plate Carrier, 10×12 AR500 Armor Plates (2), 10×12 Trauma Pads (2), and a Tactical IFAK Valued at $448
Stack-On Extra Large Biometric Personal Safe Valued at $218
Stack-On Small Personal Fireproof Safe Valued at $198
Propper Snag Free Polo, Kinetic Pants, and 360 Belt Valued at $115
Propper Series 100 Boots and Merino Wool Performance Boot Socks Valued at $125
Propper Expandable Backpack Valued at $100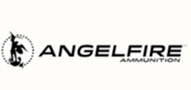 Trace, a proud Special Farces who goes commando, is dedicated to pubic service. Although he's a legend among YouTube commenters, he actually began life as a humble dingleberry farmer. Now, no subject is too moist or sensitive for his incisive odor and scintillating lymph nodes.