How the Stoeger STR-9S Combat Pistol Tamed My Pet Peeves
The Stoeger STR-9S Combat Semi-Auto Pistol is Stoeger's latest addition to their STR pistol series family. Think of this new addition as the tricked-out version of the STR series with some slick enhanced upgrades … and some of those upgrades and features have totally tamed pet peeves that I have with pistols from other manufacturers. If you are not familiar with the STR series, you are missing out. With some versions having an MSRP of $329 (and a "street" price even lower), you would think that you are getting a budget gun with budget qualities. Nothing could be further from the truth. Frankly, I have no idea how Stoeger is able to deliver the quality, features, and reliability of the STR-9S at these prices. Let's start with the features, shall we?
Features
STR-9S Combat Semi-Auto Pistol:
polymer full-sized frame pistol
5 inch threaded barrel 1/2 x 28
Double Action only
Striker fired
Adjustable suppressor/optic height fiber optic sights
Optic ready
20+1 capacity (10+1 version available)
Tungsten Cerakote or Black Nitride-Hardened
Included with the STR-9S
3 metal magazines with extended base pads
Metal magwell
3 back straps
Holster
Magazine loader
4 Mounting plates
A: Trijicon RMR
B: Doctor, Burris, Vortex and EoTech
C: Leupold Delta Point
D: C-more
Fit & Finish
As someone who coats firearms for a living, I have spent 20-something years building my painting craft. If you want to see how much care a gun builder puts into their firearms, always look at the fit and finish. Any time that I look at a firearm that has been Cerakoted I will inspect the paint job. It is an easy quick indicator of the quality you should expect in the firearm and sets the initial impression. One of my pet peeves, naturally, is the one about uneven or careless coating. My version of the STR-9S came with a beautifully applied Tungsten Cerakote, over the slide, thread protector, magazine release, and magwell. It's just enough bi-tone contrast that's classy but not too over the top. The coating was evenly applied and the sheen was consistent throughout. In fact, I can tell the coating was computer machined instead of hand applied—a high-end feature. This gives the best and most uniform results.
Stoeger clocks in another win on the thread protector—which is more than I can say for a lot of other manufacturers at this price point. Here's another member of my Peeve Menagerie: These days, it seems like nobody besides Stoeger coats the part or includes a rubber o-ring. That means the thread protectors have to constantly be tightened or glued in place.
As a solution, Stoeger did something I can't really recall seeing on other pistols. The head protector is the same diameter as the outside of the barrel profile. With normal threaded pistols you have to remove the muzzle device to get the barrel out of the slide. The STR-9S can be disassembled leaving the thread protector in place. Kudos to Stoeger.
The polymer construction of the STR-9S feels like a traditional polymer pistol feel; Stoeger used a polymer blend like you would find in a factory Glock pistol. So many companies seem to be going to the higher nylon-plastic blends, which can be molded thinner, but that means they're angular, and can have some sharper edges. Stoeger keeps it classic for a smooth, warm feel. The back straps are molded in a grey to match the Cerakote—instead of just painting the straps.
Handling
The soft edges along with the ergonomics of the frame gives the STR-9S a great hand feel. A nice deep trigger guard undercut and beavertail allowed me to get a nice high grip. And while normally I'm not a fan of finger grooves, they didn't bother me this time. The grooves are unobtrusive and sort of disappear into the hand while shooting. I never had to fight the pistol; it was natural to shoot it well. Also, the STR-9S comes with three different sized backstraps. For me the Medium was just right, giving me the best finger placement on the trigger.
The trigger is a double action only (DAO) and striker fired. Out of the box the trigger was already pretty good, and after some dry-firing and live shooting, it smoothed out nicely. As you pull the trigger you get to a wall that slightly increases the trigger pull weight, and then it rolls off the edge with a nice break.
With very little practice the triggers break was apparent and easily predictable, allowing me to "stack" the trigger pull if I wanted (pull the trigger right to the wall, then push through the break sort of like a two-stage trigger). The reset is nice and short, with a tactile feel. If you're the type of person who rides the trigger with each pull, you'll feel that reset, allowing you to take faster shots.
Function
As far as functionality, I never experienced any failures of any kind. This is expected as other reviews of versions of the STR series generally report good reliability. I even was able to shoot it with two different suppressors—n Yankee Hill R9, and a home-built Form 1 can. With a pistol booster on the suppressor, the STR-9S functioned as expected.
I only have one complaint—more of a pet peeve, really. Since Stoeger has effectively solved so many of my other pet peeves, I'm very hopeful that they'll solve this one eventually too! Quibble: When shooting suppressed the mounted optic window gets dirty very quickly. Stoeger uses a cut in the top hood of the barrel for a loaded chamber indicator. Just like other pistols that do this, like my Springfield XDM and Prodigy, these witness holes act like funnels. They just seem to throw soot and carbon on the red dot. If you shoot loud and proud, the problem goes away, so it will only affect a small percentage of shooters.
The STR Family
The STR series is available in 6 option sizes for every type of shooting and carrying style.
Micro
Subcompact
Compact
Full sized longer barrel slide
Full size
Combat
Like I said earlier, some of the STR family has an MSRP of $329 with street prices being lower. Even if you don't think you need the upgrades that come with the combat version, Stoeger had an STR pistol that will fit your needs. For the price you are still getting a great value no matter what version you go with. For more, visit StoegerIndustries.com. —James "The XDMAN" Nicholas, Mr. UnPewFessional.
Don't Just Dream It … BE IT!
Do you dream of the clatter of wild wings at noon, or the soft thump of hooves at dawn? Do you delight at the howling of coyotes and the bugling of elk? Whatever your dream, it's time to open your eyes because the Hunter's Dream IV $8.5K Guns & Gear Giveaway launches right now! From now through midnight Central time on September 30, 2023, you can win everything a hunter could dream of: Pedersoli Lever-Action Rifle, Mitchell Defense Street-Legal Rat Dog pistol-caliber carbine, Stoeger STR9-S Combat, Umarex Gauntlet Air Rifle, decor from GunArt.com, American Trigger AR Gold adjustable trigger, go-bags from Vertx, a $200 gift certificate to CrossBreed Holsters, bolts and broadheads from Easton and Sevr Broadheads, a PACT Club Timer III, and ERGO's free-float rail system and grips.
WHAT YOU COULD WIN…

Online Outfitters
Pedersoli Lever Action Evolution 45-70 GOV 19″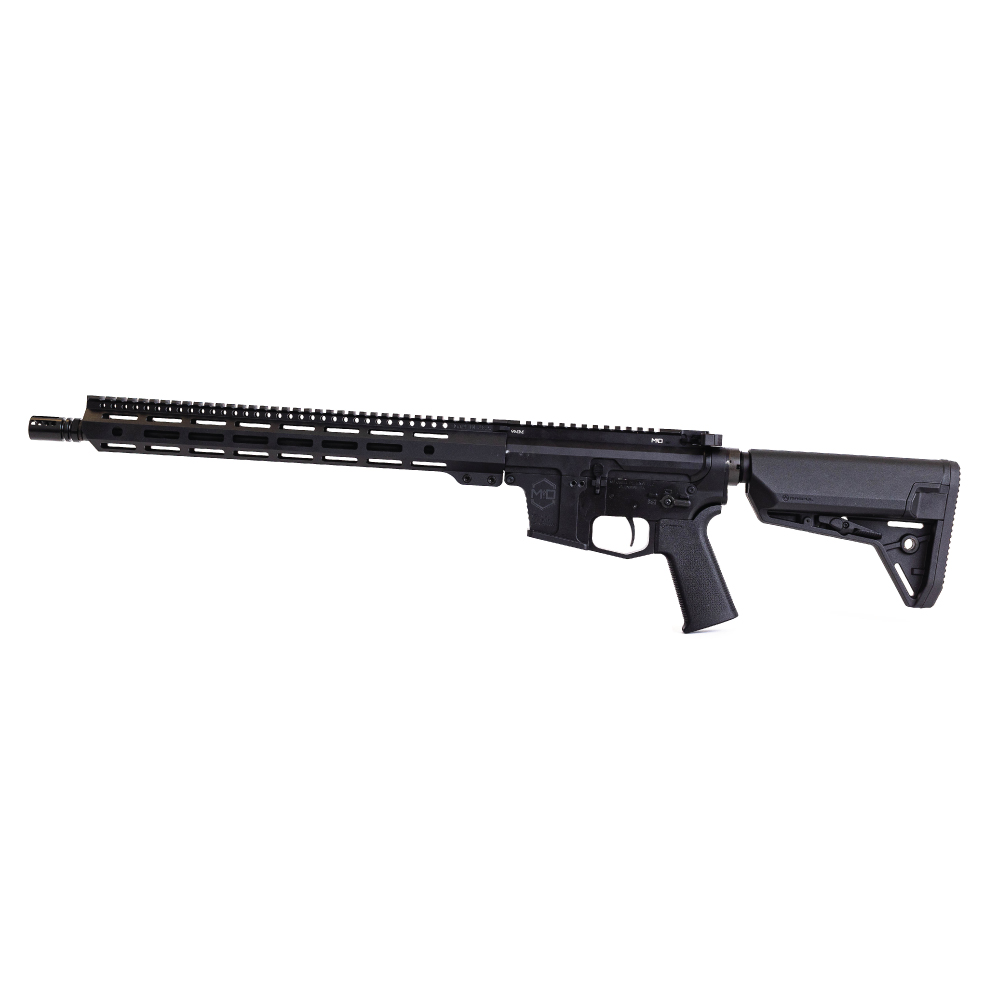 Mitchell Defense
Street Legal Rat Dog
The Standard Rat Dog without the NFA headache.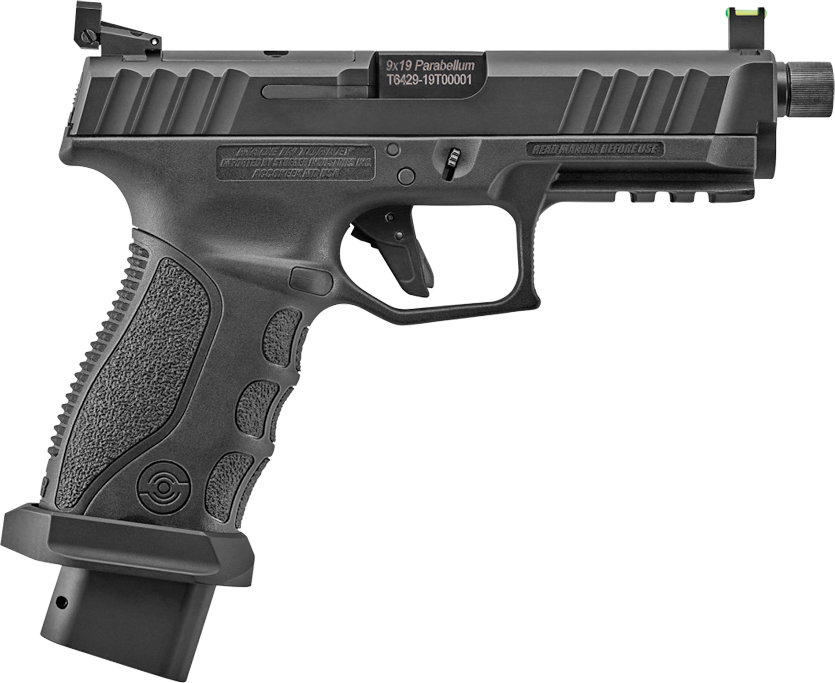 Stoeger
STR-9S Combat Semi-Auto Pistol
Based on the original STR-9F Full-Size handgun, the new STR-9F Combat is factory-enhanced to meet the needs of today's discerning shooters. Because defensive pistols may be deployed anytime, anywhere, the STR-9F Combat offers two sighting options.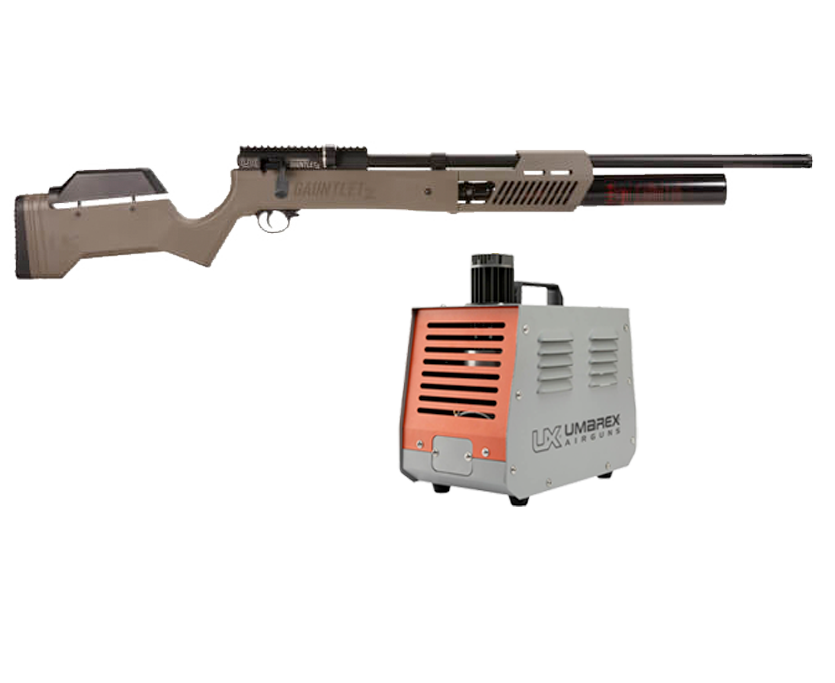 Umarex
Umarex Gauntlet 2 PCP Air Rifle .25 Caliber Precision Pellet Rifle + ReadyAir AirGun Compressor
The all-new Gauntlet 2, here in .25 caliber, is raising the bar for PCP air rifle performance and value. This rifle features a huge 24 cubic inch onboard tank that fills to 4500 PSI. The Gauntlet 2 in .22 caliber is also outfitted with a Picatinny style scope rail, knurled bolt handle, reduced cocking effort, and a redesigned stock.
The portable Umarex ReadyAir electronic airgun compressor now stands at the ready to reliably get your airgun's air tank back up to pressure for more shooting. The ReadyAir is a high-pressure air pump that doesn't need oil or a liquid-filled radiator for cooling. Smart automatic overheating protection circuitry protects your investment so you'll keep enjoying fill after fill instead of worrying.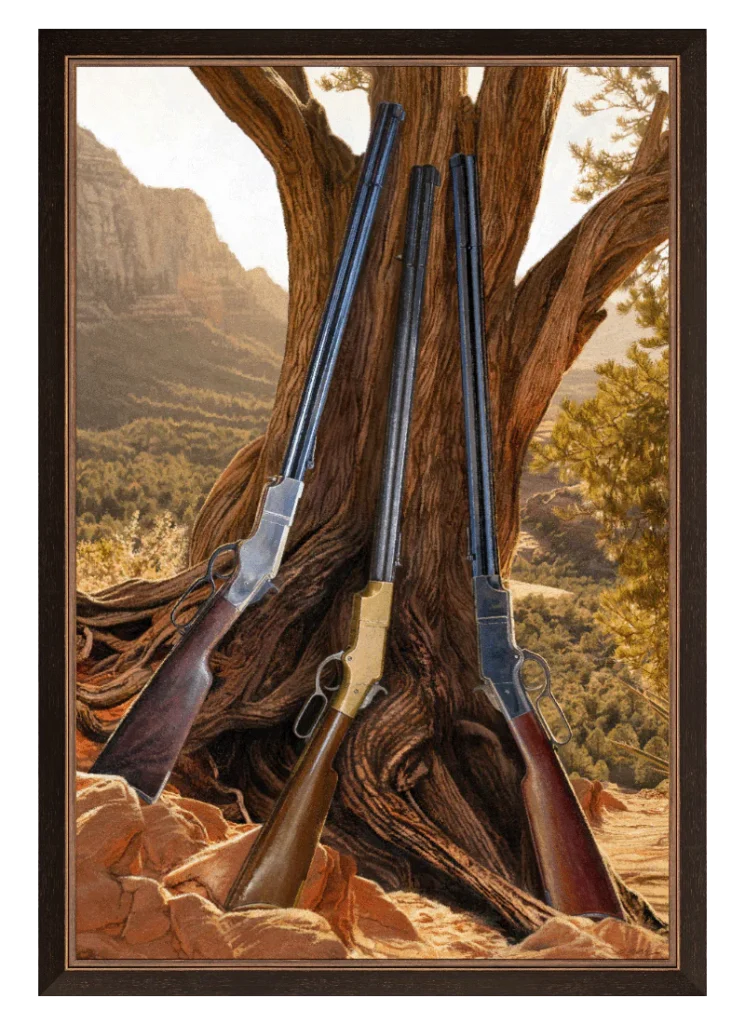 GunArt.com
The Three Amigos – 3 Lever Actions Painting
This piece of art is sure to make a bold statement in any room it is displayed in. Its unique and intricate design is sure to catch the eye of anyone who enters the room, making it the focal point of the space. Whether it's hanging in a living room, bedroom, or office, this piece will be a bold statement of freedom and the Second Amendment!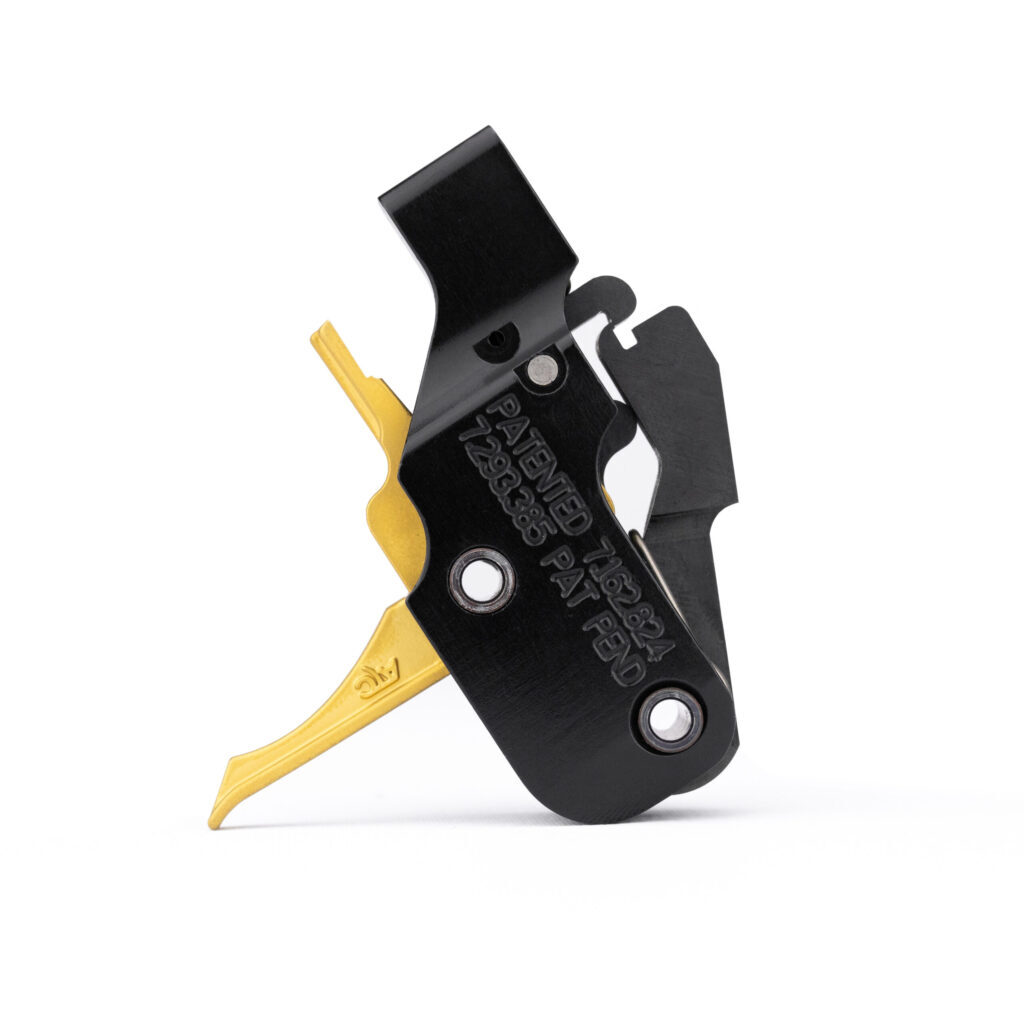 American Trigger
AR Gold Adjustable Trigger (AR-15, AR-10)
The AR Gold has been proven to be the ultimate AR Platform trigger for military, LE, competition, hunting and more. It is the singular best improvement to your AR-15. The AR Gold is a unique approach to the dated trigger functionality of stock AR-15's and other competitors. The AR Gold is a drop-in module trigger, which makes it a breeze to install. It comes stock with a 3.5 lb pull weight. More than just the light weight pull, the trigger has the shortest reset and cleanest break of any other trigger on the market. If that isn't enough it is also Drop-Safe.  Adjustable weight engagement and over-travel. .154 pins.  30 Day Money Back Guarantee on direct sales. Made in USA by American Trigger Corporation.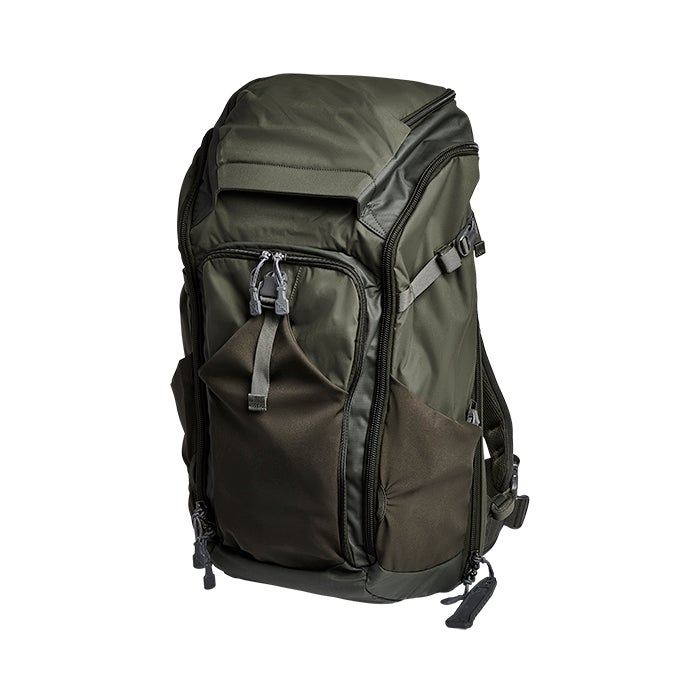 Vertx
Overloader
Life on the road requires the right gear… and lots of it. The Overlander has all the room you need for the essentials, a little extra for your nice-to-haves and a plenty of organizational features, like admin pockets, several compartments and VELCRO® Brand loop lining that make it to easy find and customize storage of your key items.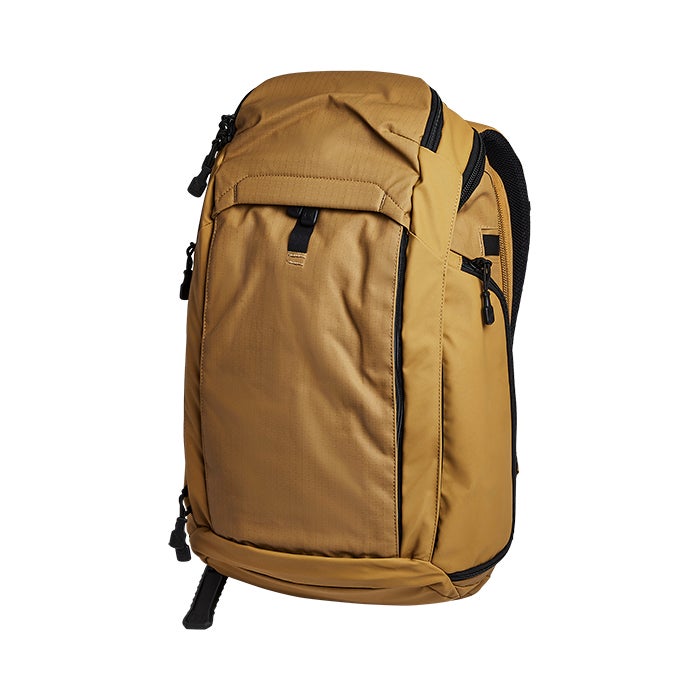 Vertx
Gamut Backpack
Comfortable, customizable and incognito, the Gamut is an everyday pack that's anything but ordinary. No matter the application, the Gamut is optimized to stow all the gear you need and then some.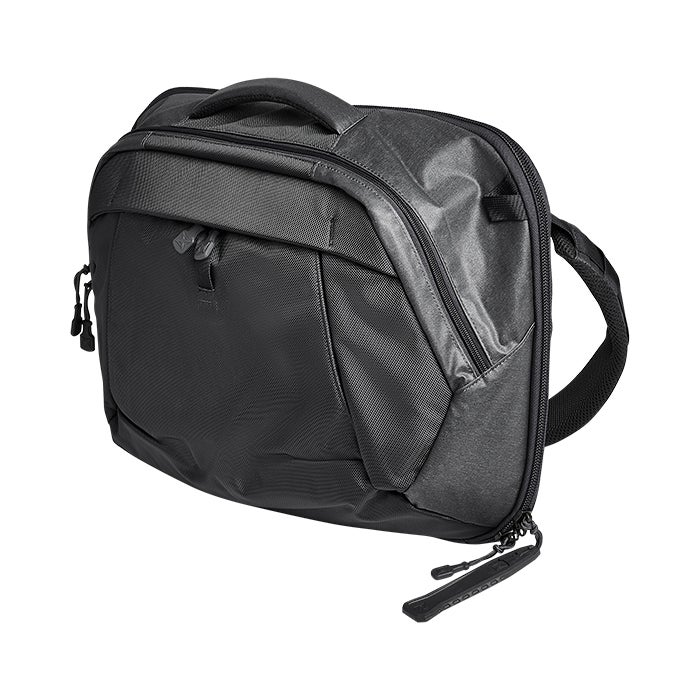 Vertx
Keryx
From the streets to the office the ambidextrous and convertible Keryx is ready for wherever the day takes you. In on-the-go scenarios the Keryx can be worn as a right or left-handed sling and can quickly be converted to a messenger-style satchel for more professional environments. When you need a pack that can do it all, count on the Keryx.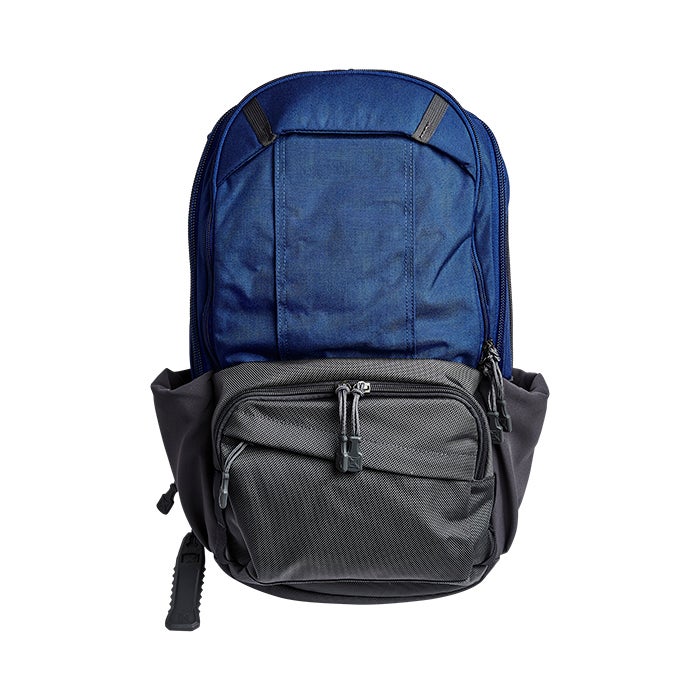 Vertx
Ready Pack
The Ready Pack may look like the average backpack, but it's far from ordinary. It's been optimized with upgraded fabric, additional storage pockets and extra room in the CCW compartment so you can make the most of your space – all without calling attention and appearing overtly tactical.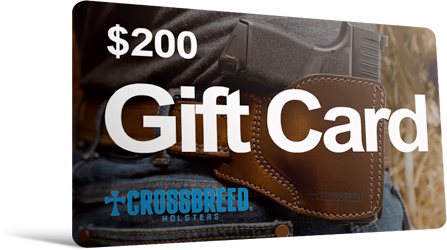 Crossbreed Holsters
Gift Card
Use this gift card to go shopping at Crossbreedholsters.com

Easton
4mm AXIS Long Range
Built for increased velocity and long-range accuracy, Easton® Axis Long Range 4mm Micro-Diameter Carbon Arrows deliver superior performance on long-range shots. Get a dozen arrows made of a 100% carbon-fiber layup for increased velocity, these micro-diameter arrows are engineered for speed and accuracy.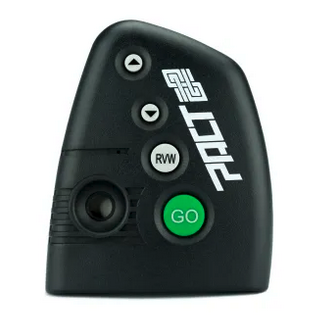 PACT
Club Timer III
The PACT Club Shot Timer III is an excellent shooting timer which is Guaranteed to Improve Your Shooting and help you beat your buddies. The Club Timer III like all PACT products, is purpose built by shooters for shooters, made by us here in the USA and backed by a 30 Day Money Back Guarantee.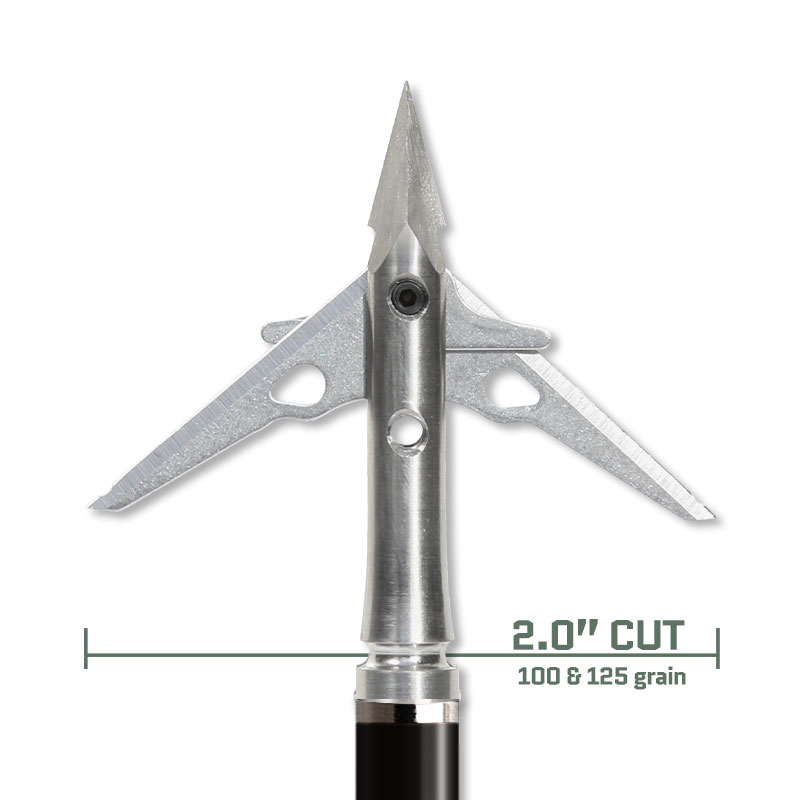 Sevr
Broadhead
Your choice of 1/2 dozen Sevr Broadheads plus a Max Grip Quiver.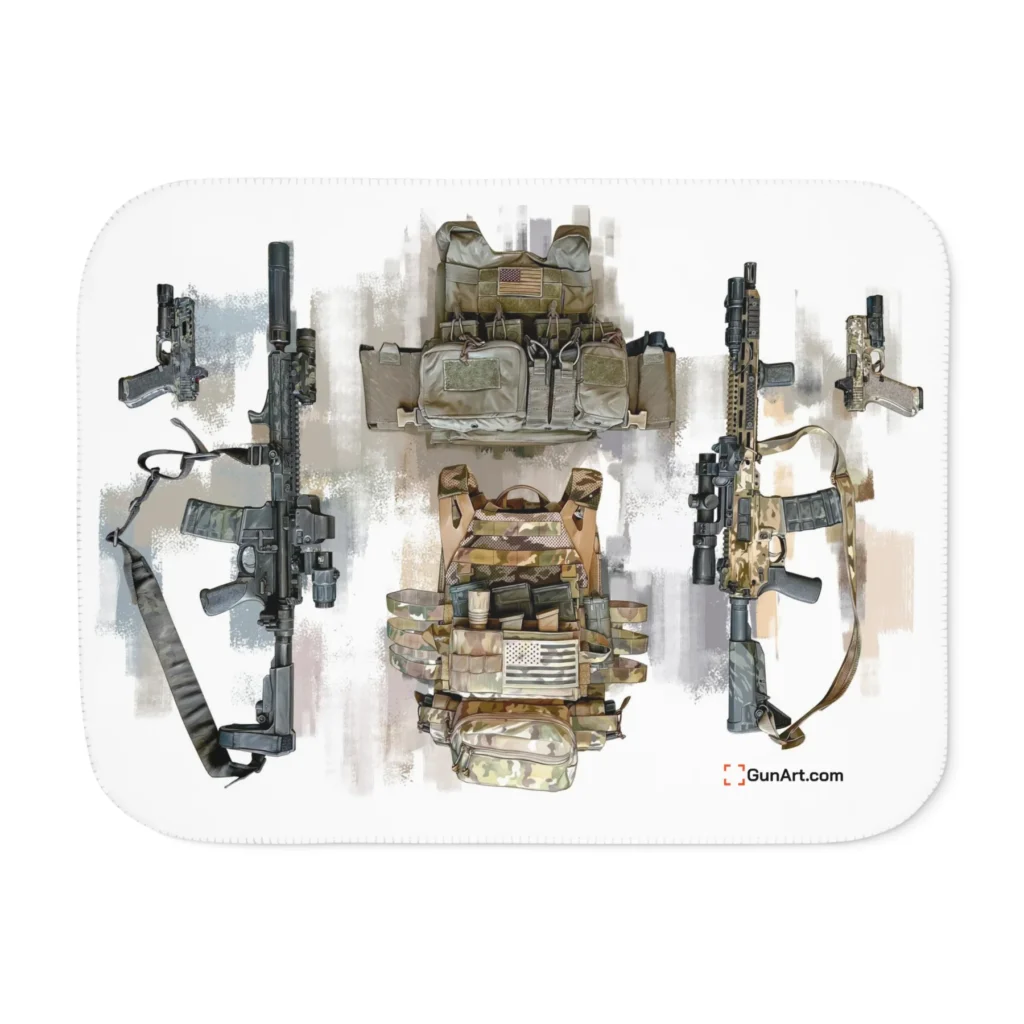 GunArt.com
Stay Ready – Tactical Gear – AR15s and Pistols With Plate Carriers Sherpa Blanket
This snuggly sherpa photo blanket comes in beige or grey colors and can now accommodate your own personalized designs. Available in 3 sizes, this blanket is made with a supremely soft polyester front and a sherpa back.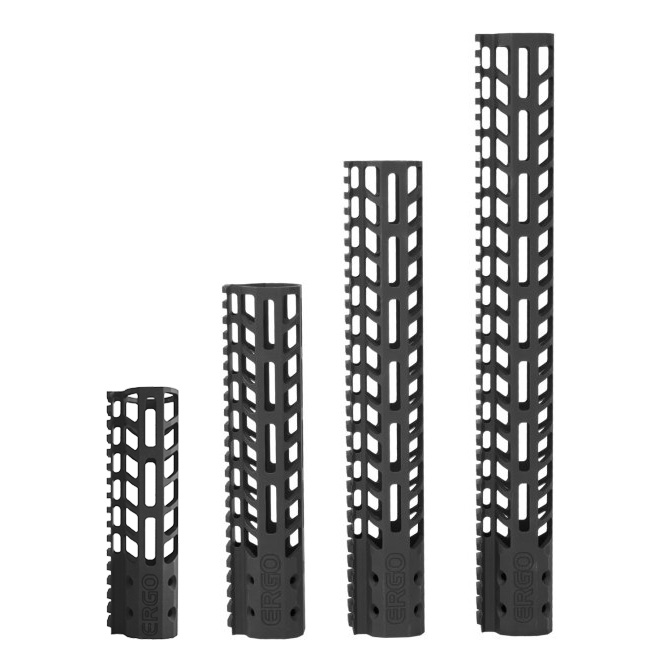 ERGO Grips
Superlite™ Modular Free Float Rail System
The ERGO SuperLite™ Free Float Modular Rail System is M-LOK® Compatible and provides a 1.8" outside diameter and a compact 1.37" inside diameter designed to create a clean and sleek profile. Ventilation cutouts aid in rapid cooling, and provide substantial weight reduction.
ERGO Grips
Tactical Deluxe Grip – Suregrip®
The Tactical Deluxe is a larger more rounded grip than the original Ergo Grip providing exceptional comfort and control. This grip features hand filling palm swells for both left and right handed shooters.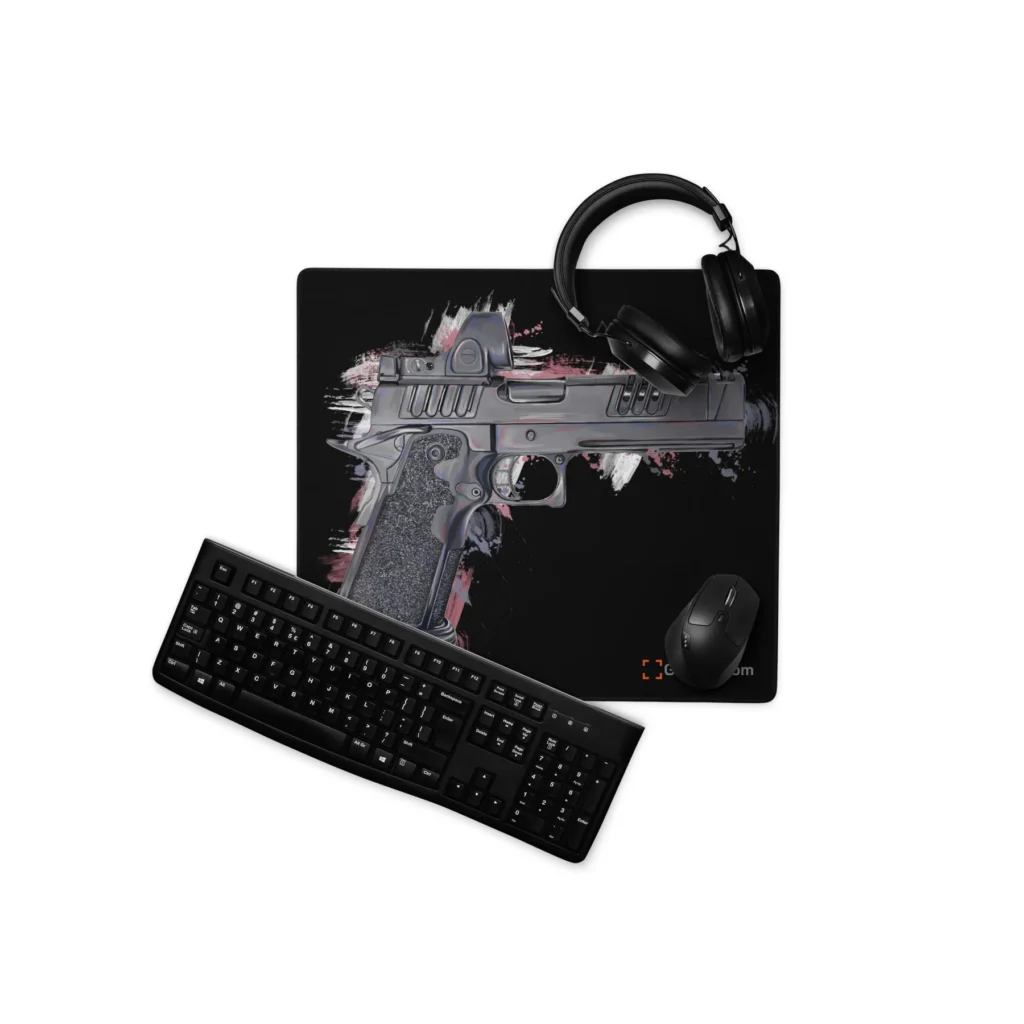 GunArt.com
2011 Delta Pistol Gaming Mouse Pad – Black Background
With its large size and quality edge stitching, this gaming mouse pad turns your gaming setup into a professional gaming station ready for Dota, CSGO, and more. Don't worry about jerky mouse movements ever again, as the under layer features a reliable non-slip surface that keeps the entire mat firmly rooted to your table.