STUNG: SIG 1911 Emperor Scorpion One-Year Review
Say goodbye to buyer's remorse with SIG and Online Outfitters!
"Buyer's Remorse" is that moment when you question yourself about that credit-card receipt you just signed. Will I still love this gun when I'm done paying it off? With Online Outfitters, you can say "buh-bye" to Buyer's Remorse because this retailer offers the best in new and used firearms, ammo, and gear with awesome daily deals and the best brands you can buy (guilt-free). Brands like SIG Sauer, and guns like the SIG 1911 Emperor Scorpion, for example! This premium firearm comes with a sizeable price tag ($1429 MSRP, but only $1249 at Online Outfitters), but zero Buyer's Remorse.
Why is the SIG 1911 Emperor Scorpion such a great buy? In this great video from Tactical Fellowship (you should like and subscribe), you'll meet someone just like you. Someone who has to carefully choose how to spend his hard-earned money, and hope that his investment holds up. How does he feel about the Emperor Scorpion a full year after purchase? Stung, baby. Very stung.
If you'd like one just like it for $150 off MSRP, Online Outfitters has some (at the time of this writing) available right now! Or, you could enter our …
Use your brains–don't feed them to the brain-dead!
What do you need to survive a zombie outbreak? A great shotgun, a fantastic long-range silenced rifle, two handguns, ammo, and throwing knives and spikes for those up-close shamblers? We have it all right here, with our Survive the Braindead IV $7K Guns & Gear Giveaway! Starring a SIG Emperor Scorpion 1911, SIG P365 from CCRKBA, KFI Impala Plus shotgun and Monza rifle, Alpha Silencer Titan 30, ballistic blades from Cold Steel, Desert Tech bullpup stock kit, Fiocchi ammo, bug-out bags from Vertx, ATC AR Gold Trigger, and PACT III Club Timer, this is the giveaway to win if you want to escape the walking, biting dead. It starts now and ends Midnight Central Time on October 31!
Entering the Survive the Braindead $7K Guns & Gear Giveaway is simple and free of charge! Just click here, give us a way to contact you, and stay safe from the undead until Halloween!
WHAT YOU COULD WIN…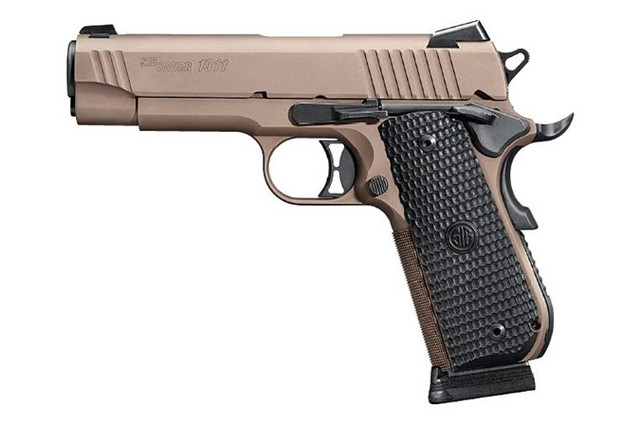 Online Outfitters
Sig Sauer 1911 Emperor Scorpion Carry 45 ACP
The Sig 1911 Fastback Emperor Scorpion Carry model is machined to exacting tolerances and fitted to insure reliability and performance. The frame and slide are machined from stainless steel with a PVD coating. Its also has dark Piranha textured G-10 magwell grips, dark controls, forward cocking serrations, and SigLite night sights.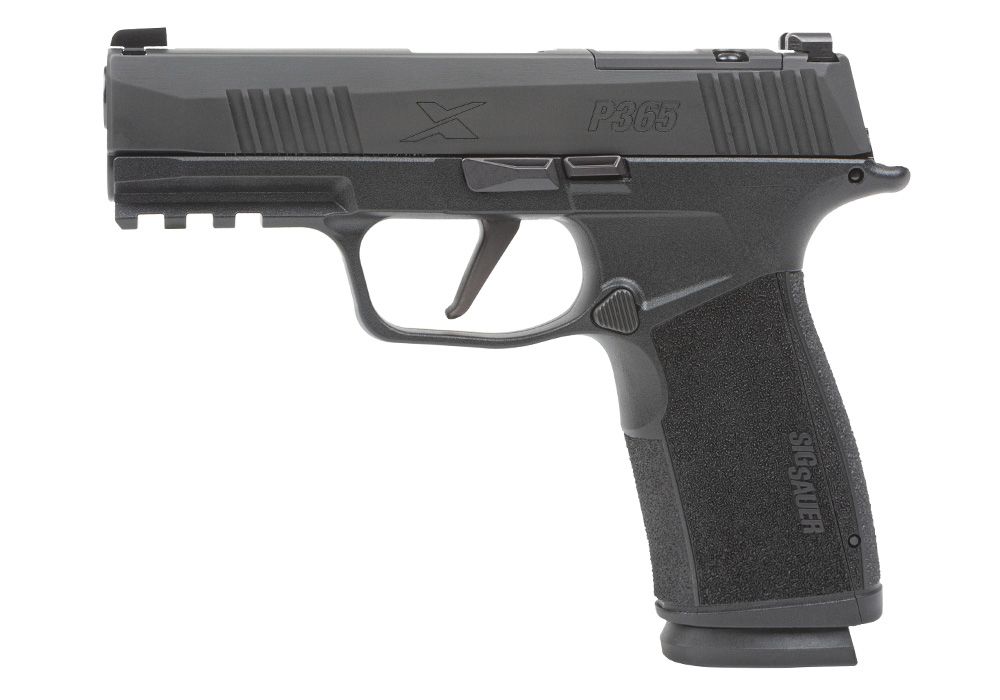 CCRKBA
P365-XMacro
The launch of the P365-XMACRO redefined capability and performance in a small concealable package. With its innovative magazine design the P365-XMACRO family of pistols packs a full-size 17+1 round capacity into the thin, iconic profile of the P365.

KFI Firearms
Impala Plus Shotgun
Maximum performance, optimum presentation. Solid, rugged polymer stock is ready to work in all conditions. Simplicity of black that goes with everything.
KFI Firearms
Monza Rifle
Unleash the hunt with classic rifle DNA in its purest form. Introducing the 2023 Monza rifle, the epitome of refined craftsmanship, unmatched value and performance.
Alpha Silencer
Titan 30
Alpha Titan 30 CRUSHES sound and recoil!  The ultimate multi-caliber suppressor.  Designed for incredible sound, recoil, and muzzle flash performance on a 7.62/.308 or the most powerful 30 caliber magnum.  Phenomenal results on rifles from .17 Hornet through 7mm.  The Titan 30 is simply the best, lightest, quietest, lowest recoil, user-serviceable 30 cal Titanium Suppressor ever made!  Just 10.2 ounces plus adapter, and 8.0″ X 1.62″ diameter.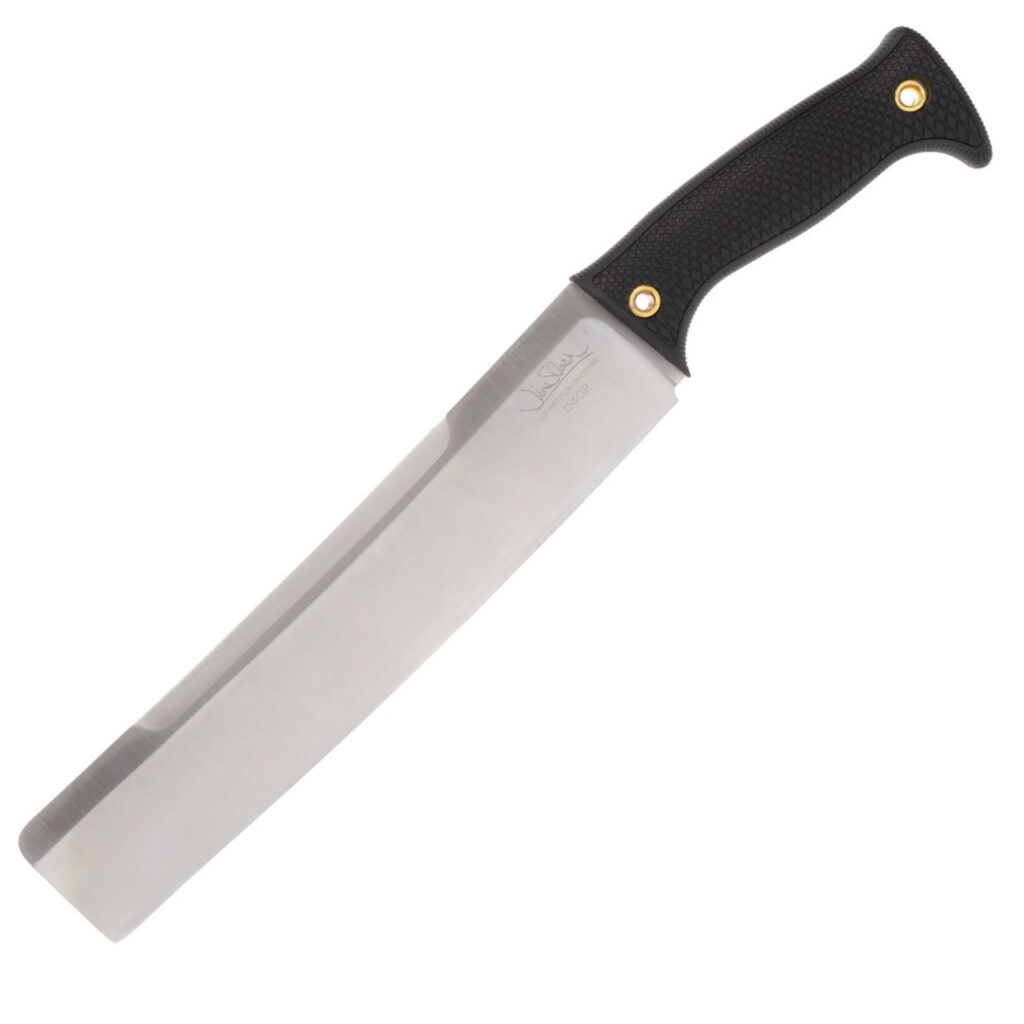 Cold Steel
Jimi Slash Competition Chopper
Introducing the ultimate tool for champion choppers and competitive enthusiasts alike: the Jimi Slash Competition Chopper made by Cold Steel! Crafted with precision and engineered for victory, this knife is designed to dominate the chopping arena.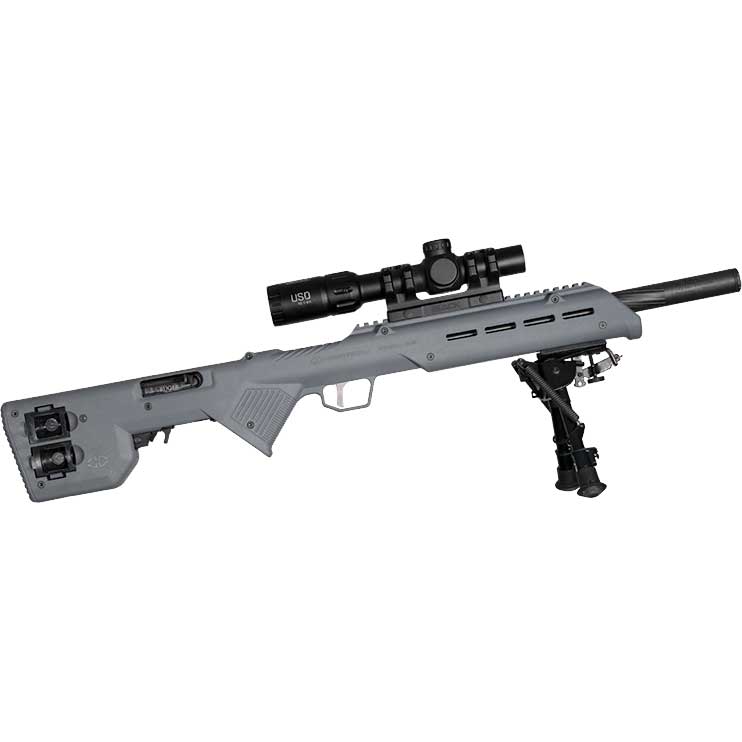 Desert Tech
TREK-22 Bullpup Stock Kit
The Desert Tech TREK-22 Bullpup Stock Kit is 10.25" shorter and 7% lighter than a standard ruger 10/22 with a wood stock and 18" barrel. The overall length of 26.5″ is perfect for small game hunters and especially younger shooters. With a 10/22 action, the Trek-22 makes the ultimate truck gun and goes with you everywhere. *(action & accessories not included)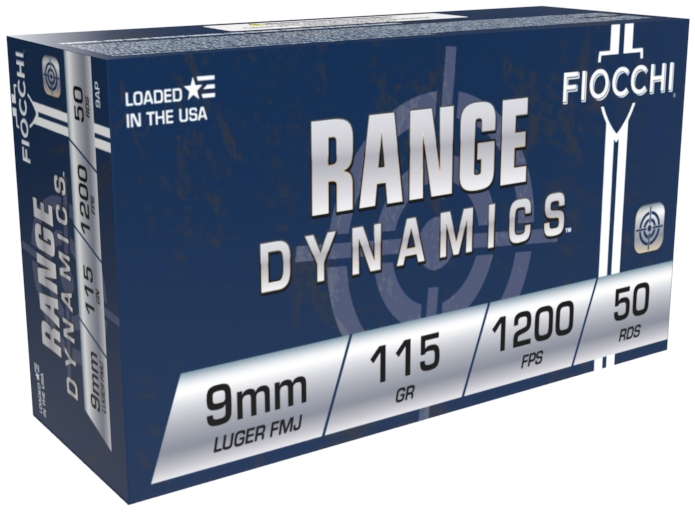 Fiocchi
Range Dynamics – 9mm Luger
Fiocchi Range Dynamics ammunition offers the American shooter cost-effective options that utilize the finest components available. High volume shooters appreciate this, and we strive in our craft by never compromising our quality standards with options that will suit your needs.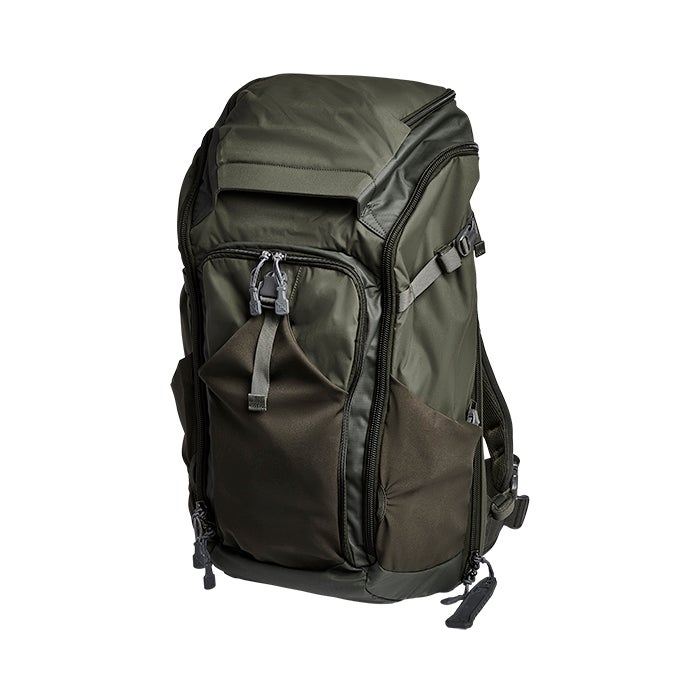 Vertx
Overloader
Life on the road requires the right gear… and lots of it. The Overlander has all the room you need for the essentials, a little extra for your nice-to-haves and a plenty of organizational features, like admin pockets, several compartments and VELCRO® Brand loop lining that make it to easy find and customize storage of your key items.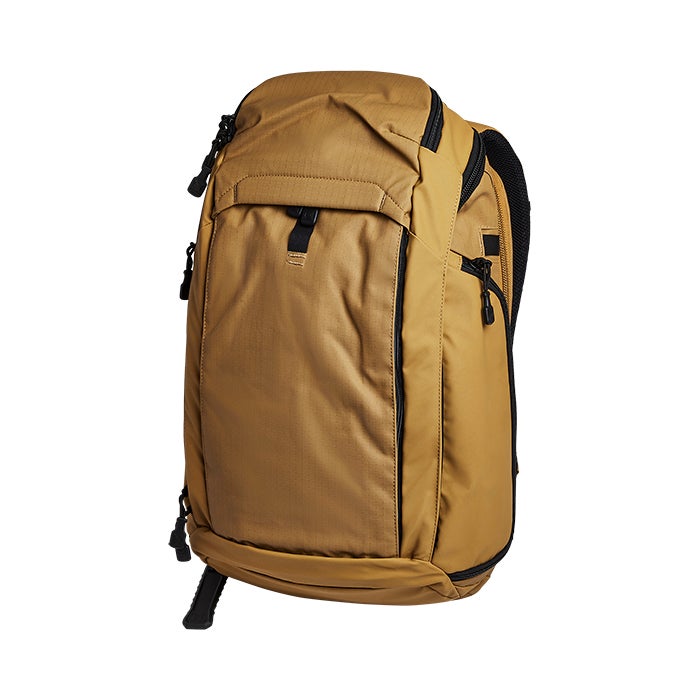 Vertx
Gamut Backpack
Comfortable, customizable and incognito, the Gamut is an everyday pack that's anything but ordinary. No matter the application, the Gamut is optimized to stow all the gear you need and then some.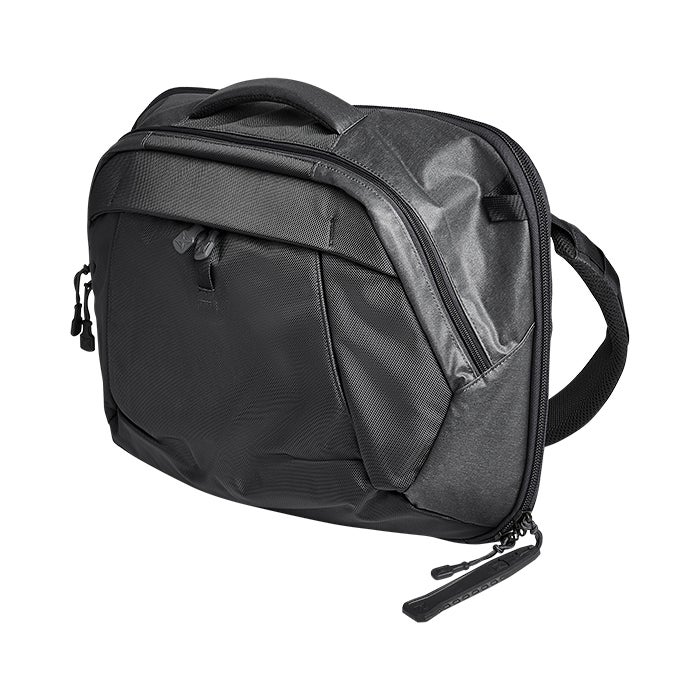 Vertx
Keryx
From the streets to the office the ambidextrous and convertible Keryx is ready for wherever the day takes you. In on-the-go scenarios the Keryx can be worn as a right or left-handed sling and can quickly be converted to a messenger-style satchel for more professional environments. When you need a pack that can do it all, count on the Keryx.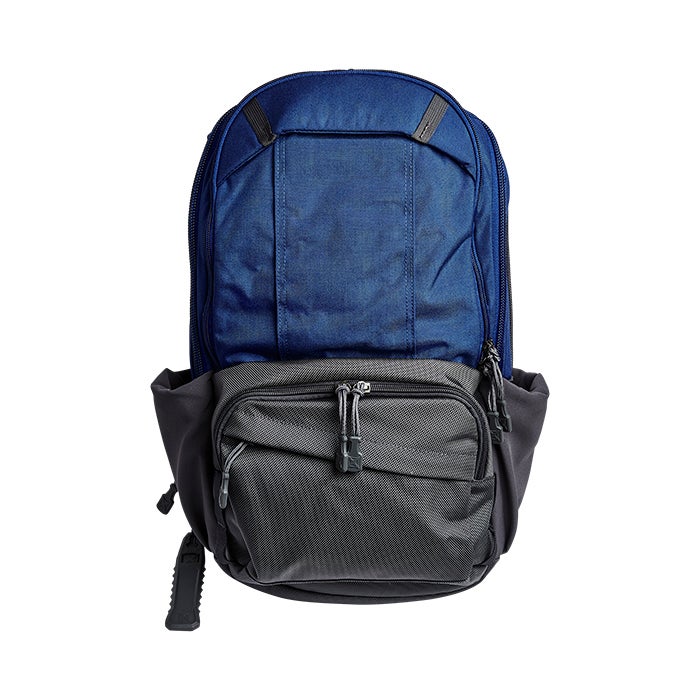 Vertx
Ready Pack
The Ready Pack may look like the average backpack, but it's far from ordinary. It's been optimized with upgraded fabric, additional storage pockets and extra room in the CCW compartment so you can make the most of your space – all without calling attention and appearing overtly tactical.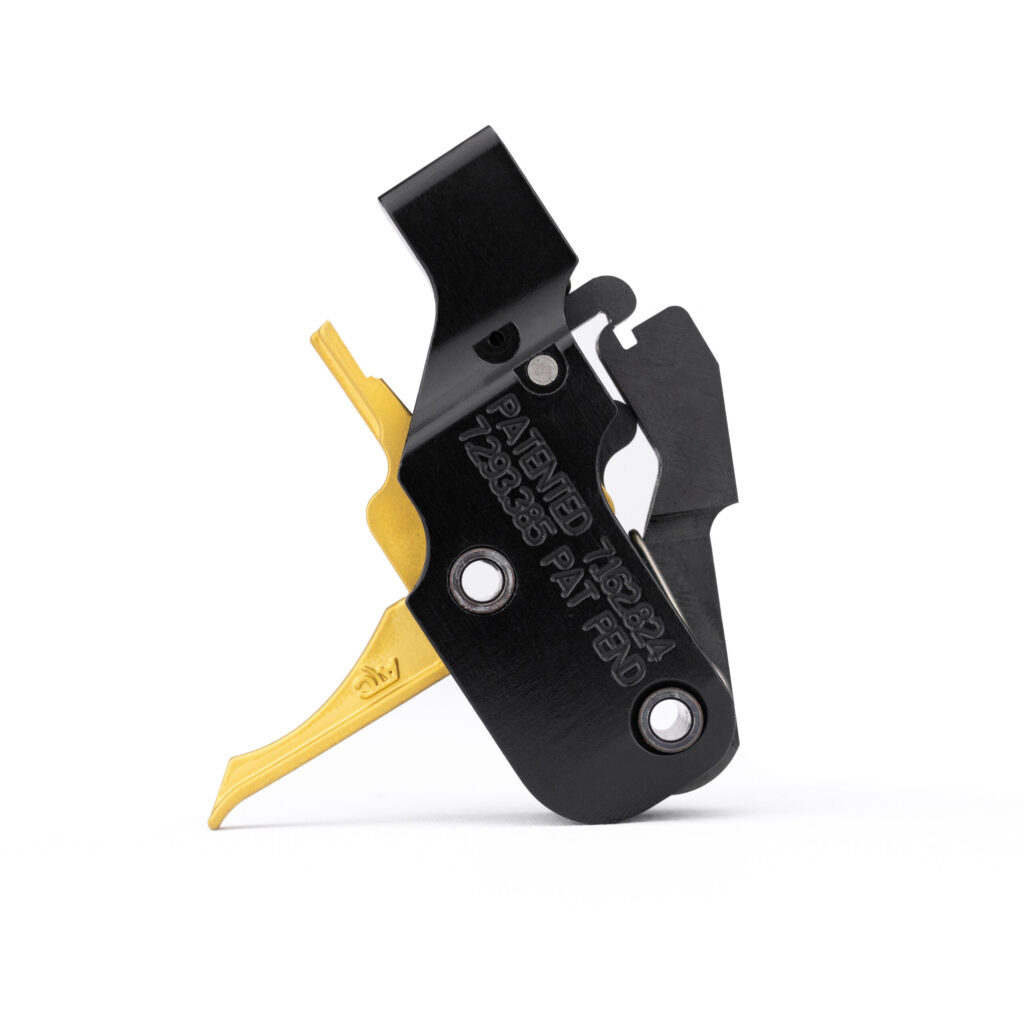 American Trigger
AR Gold Adjustable Trigger (AR-15, AR-10)
The AR Gold has been proven to be the ultimate AR Platform trigger for military, LE, competition, hunting and more. It is the singular best improvement to your AR-15. The AR Gold is a unique approach to the dated trigger functionality of stock AR-15's and other competitors. The AR Gold is a drop-in module trigger, which makes it a breeze to install. It comes stock with a 3.5 lb pull weight. More than just the light weight pull, the trigger has the shortest reset and cleanest break of any other trigger on the market. If that isn't enough it is also Drop-Safe.  Adjustable weight engagement and over-travel. .154 pins.  30 Day Money Back Guarantee on direct sales. Made in USA by American Trigger Corporation.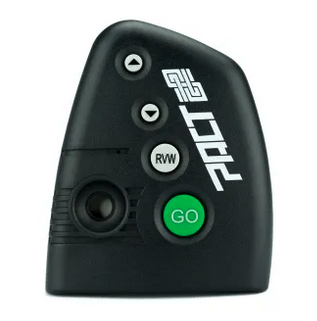 PACT
Club Timer III
The PACT Club Shot Timer III is an excellent shooting timer which is Guaranteed to Improve Your Shooting and help you beat your buddies. The Club Timer III like all PACT products, is purpose built by shooters for shooters, made by us here in the USA and backed by a 30 Day Money Back Guarantee.
Cold Steel
Throwing Spikes – 4 pack with pouch
These throwing spikes, also known as bo-shuriken or throwing needles, are made from tough 420SS steel and feature easy to hold paracord wrapped handles. They are perfectly balanced for backyard target practice.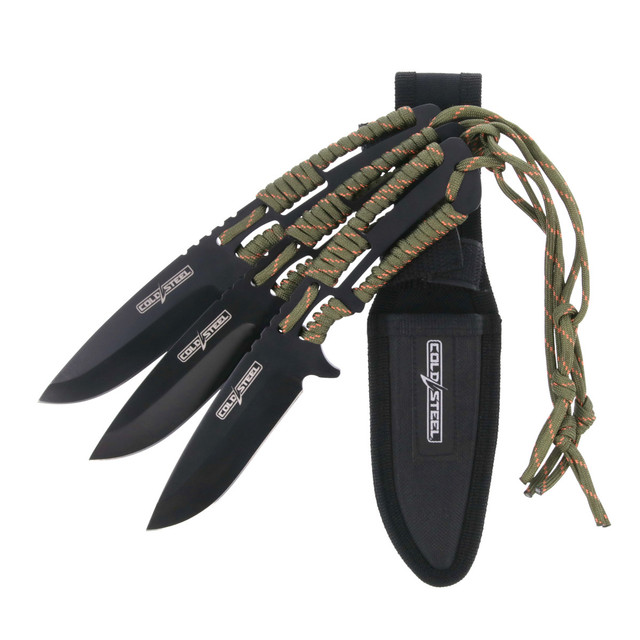 Cold Steel
Throwing Knives with Paracord Handle – 3 pack with sheath
Made from tough 420SS steel and finished with a scratch resistant black oxide protective coating. These throwing knives are beautifully balanced for accuracy and hard wearing for longevity. Their sharp, functional utility edge and paracord wrapped handles help them also serve as excellent bushcraft or survival knives.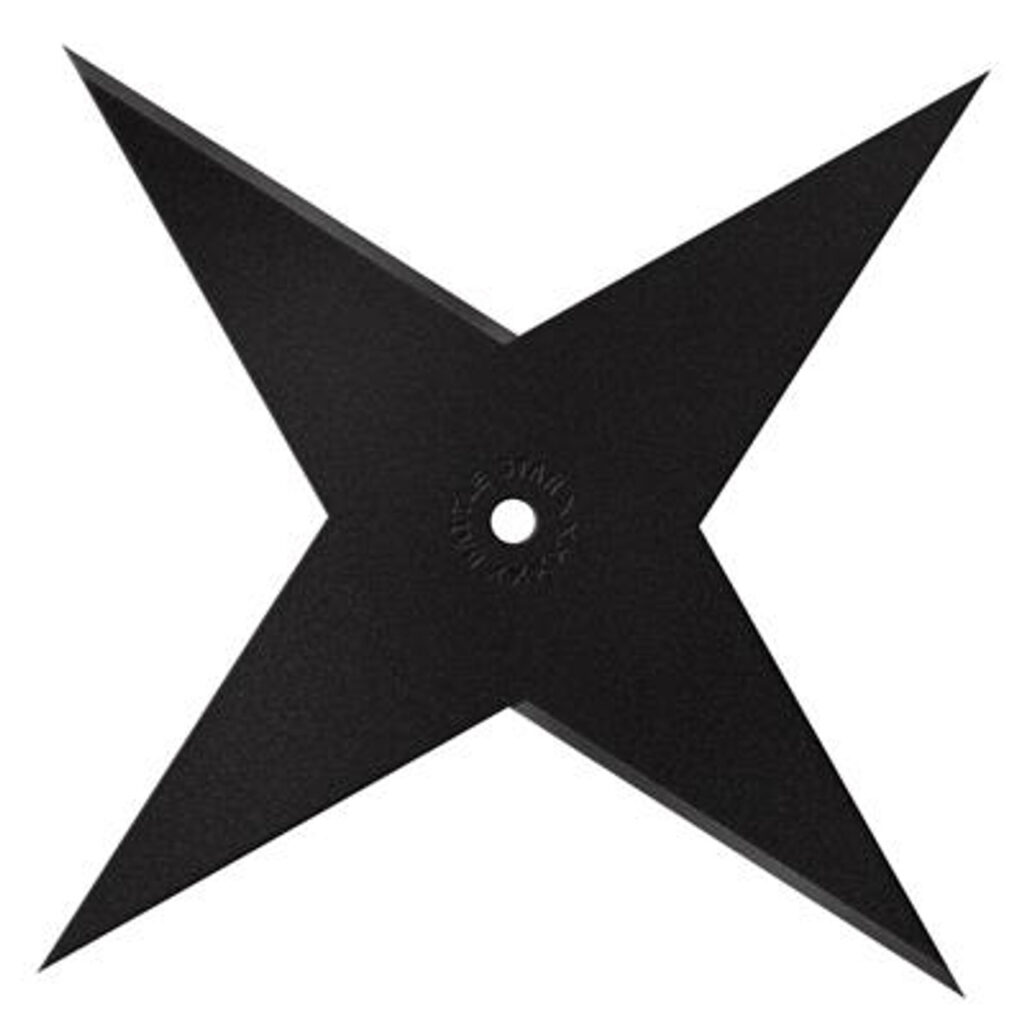 Cold Steel
Battle Star
The Cold Steel Battle Star is quite possibly the largest production throwing star ever offered! Its huge spikes are almost 4 inches long and 2 inches wide at the base, tapering to fine but sturdy points that penetrate even tough materials with relative ease.