So You Want to Buy a Suppressor (Yes, You Do)
How They Work
Suppressors have a bunch of different names—Silencer, Sound Modulator, Can, Hush Puppy, Muffler—but no matter what you call them, they all operate on the same basic principle. They work to contain the propellant gasses from a firearm as it is shot. A suppressor will slow the propellant gasses and cool them off before exiting. Because part of the report you get from shooting a firearm comes from the explosion of the gasses as they exit the barrel, when the suppressor functions like a container for them, the resulting sound is greatly reduced.
How Greatly Reduced, You Ask?
Suppressors are not as quiet as is shown in movies. Noise from a gunshot comes from multiple sources, not just the gas. Even though a suppressor slows and cools the gas…it doesn't completely eliminate it. Most ammo and calibers travel at such a high velocity that the bullet breaks the sound barrier as it travels through the air. Even though the suppressor may contain some gasses, as soon as the bullet leaves the end of the suppressor you get a supersonic crack.
There exists specialty subsonic ammo, like .300 Blackout. Some pistol calibers like .45 ACP are naturally subsonic, and that helps eliminate the sonic crack, but then you can actually hear the impact on the final target. It's weird to hear the impact into a hog or dirt berm, but that is noise. The next noise generator is the firearm itself. On an AR-15 shooting suppressed, you can actually hear the buffer spring moving and the clank of the bolt hitting the barrel.
Why You Want One, Even If You Don't Know it Yet
Short answer? Safety, communications and health. Even with a small round like a .22 LR, shooting one of these firearms without hearing protection can be alarming and disorienting. As you know, hearing protection only reduces most sounds by 32 dB or so, and a shotgun can produce 180 dB. Concealed carriers, law enforcement, and many hunters don't wear ear pro … and if they do, they don't wear it 24/7.
Then there's this: Sound acts differently in an open field than it does in an enclosed space. Outside, the sound of gunfire will dissipate quite a lot (it's still more than enough to damage your ears, though).
I have experienced someone popping off an AR-15 in a hallway without ear protection. It was chambered in .223—not exactly Thor's hammer in terms of caliber—but HOLY CRAP the sound hit me like one. It's literally painful, disorienting, and your hearing will temporarily be replaced by distant thunder and loud ringing. You won't be able to hear anyone, attacker or loved one, communicating with you.
This is one reason that I have tailored my home defense weapon to give me the best advantage. An AR platform, with a suppressor and loaded with subsonic .300 Blackout. My wife and I are very familiar with the AR platform, with muscle memory built in. The suppressor cuts down on the explosive gasses that happen even with subsonic ammo. And the subsonic ammo means that we don't get the supersonic snap. Realize that in a hallway this is still loud, but not so loud to concuss you. Less ear ringing means that I am still able to communicate with others.
What Hoops Must I Jump Through to Get One?
Suppressors are not that hard to buy, if you are legally able to own and possess a pistol the only thing different with a suppressor is time, money, and patience. You have to be 21 years or older (18 or older if you are included in a trust) to own a suppressor. You need to be able to pass a background check with the same information you used to buy a pistol or rifle. You need some money: you will have the cost of the suppressor itself, $200 tax stamp cost, maybe fingerprints and or transfer costs. Depending on what suppressor you buy, maybe you will have buy different mounts. As for time, I own a dozen suppressors and my shortest wait time for approval was 8 months and that was e-filing. I have heard stories of some people hitting the lottery and getting an approval in two weeks. You're dealing with the Government so of course there is no rhyme or reason of how quickly a person will be approved.
You will have to follow steps and do multiple things to get through the process and everything takes time. For example you will need passport photos and finger prints, trust paper work if you go that route. Basically you are filling the same paperwork multiple times. I guess the government wants to see if you can follow instructions. My advice is to go with a reputable manufacturer/dealer like Alpha Silencers. https://asilencer.com and a good local dealer. They will help you navigate the step by step process and handle the paperwork ensuring you get everything correct. This concierge service is the way to go, ensuring you get through the process with as little fuss as possible.
Here are the steps: 
Get with a Dealer or Manufacturer like Alpha Suppressors
Pick out the suppressor you want
Buy the Suppressor from the dealer/manufacturer
Fill out two copies of the Form 4
Two copies of a passport style photo
Two sets of fingerprint cards
Send it off to the ATF with a $200.00 payment
Wait
Wait some more
Then wait a little longer
Once you are approved, your dealer will let you know come pick up your brand new suppressor. Before you can take possession of your suppressor the Department of Redundancy Department will make your dealer have you fill out another standard 4473 background check form like you fill out when you buy a firearm. Yes, yes I understand the confusion, you just went through a 9-month to a year-long background check to get the approval to own a suppressor, and you are approved.
Honestly, as someone who's worked in a dealer setting, it is even more asinine than you think. The end user fills out the complete 4473 for a background check, then the dealer goes and fills in their info, including checking a box that a background is not needed since it is an NFA item and already approved. Yes you read that right, you need to fill out a form, just for your dealer to mark that the form is not needed since you already passed the background check.
Now you can take possession of your new suppressor and enjoy it to your heart's delight. While it may seem like a crazy process, it really is not. Companies like Silencer Shop have vastly improved the process and basically hidden all of the technicalities from the end user.
Instead of intimidating forms that look like you are manually filling your taxes, you go to a nice friendly touch screen kiosk. Just like an iPad, you simply type in your info—easy as pie. Then at the same kiosk you can do your own fingerprints! Once on file SilencerShop can reuse the same info over and over for each subsequent suppressor. SilencerShop and your local dealer do all of the work, your hardest task is to decide what suppressor you want for your first can.
—James the "XDMAN" Nicholas Mr. UnPewFessional Himself!
By the way, you can win a Titan 9 suppressor from Alpha Silencer this month with our …
This year, the gratitude is REAL!
Ever get tired of coming up with reasons to say that you're thankful before you finally get to dig into the turkey and dressing? This year you won't have to fake it, with our Giving Thanks $14K Guns & Gear Giveaway! Featuring two AR-15s from Mitchell Defense and Desert Tech and four pistols from Walther (courtesy Online Outfitters), Magnum Research, Stoeger, and Avidity Arms, also a new KFI Monza Bolt Action Rifle (courtesy of  Two Birds Outdoors) this giveaway comes complete with a Burris scope, Titan 9 suppressor from Alpha Silencer, case of Fiocchi 9mm, Gold membership to the Personal Defense Network, and a six-day training course from I.C.E.! If you like to tinker, you'll be stoked for American Trigger Corporation's ATC Gold trigger and Coda Evolution gun mods–and don't forget the Texas Star target from Shooting Targets USA, WeKnife blade, Vulcan WeatherLock AR Bag and quick-draw holster, and the PACT Club Timer III (because we didn't)! This giveaway starts right now and continues through midnight Eastern on December 3, 2023.
Entering the Giving Thanks $12.5K Guns & Gear Giveaway is free and easy! Just click here, give us a way to contact you, and get ready to be REALLY grateful!
WHAT YOU COULD WIN…

Mitchell Defense
GWOT DOC 5.56
The GWOT (Global War On Terror) DOC has taken 20+ years of lessons to make a reliable, accurate and battle hardened DOC

Desert Tech
Limited-edition Quattro-15 Rifle
A limited-edition Quattro-15 Rifle from our Advanced Development Team, along with a loadout kit (includes 4 QMAG-53s and 1 adapter for use with standard 30rd magazines).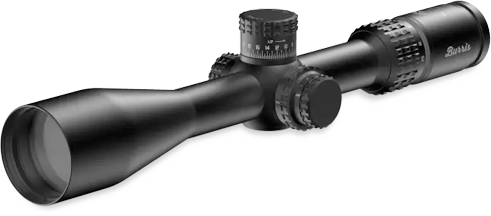 Burris
Veracity™ PH 4-20×50
Introducing the VeracityPH from Burris, the perfect combination of reliability, quality, and technology delivering the fastest and most precise aiming solution in a hunting optic, ever. Dial to distance with confidence and let Burris do the math.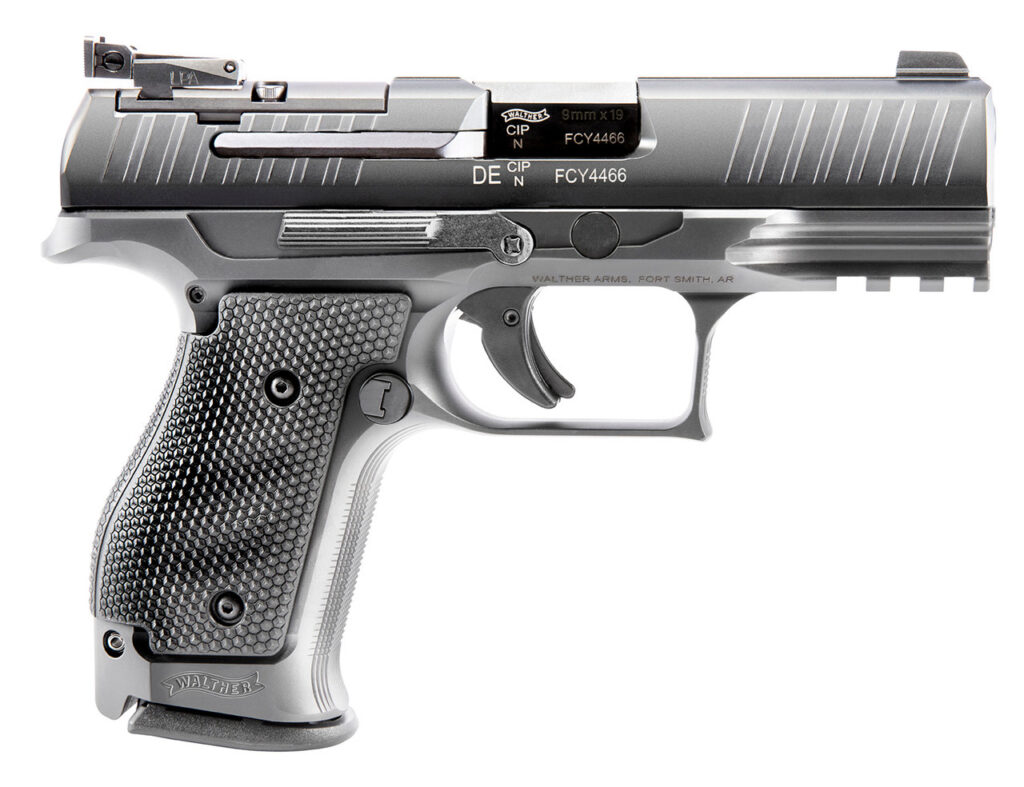 Online Outfitters
Walther PPQ M2 Q4 9mm 4″ Black
Outmatched by no one. Walther continues their tradition of superiority with a handgun designed specifically for those who only buy the best and nothing less. It's steel frame precision machined from solid steel billet improves ergonomics with a wrap-around grip panel, extended beavertail, full length picatinny rail and recessed slide release.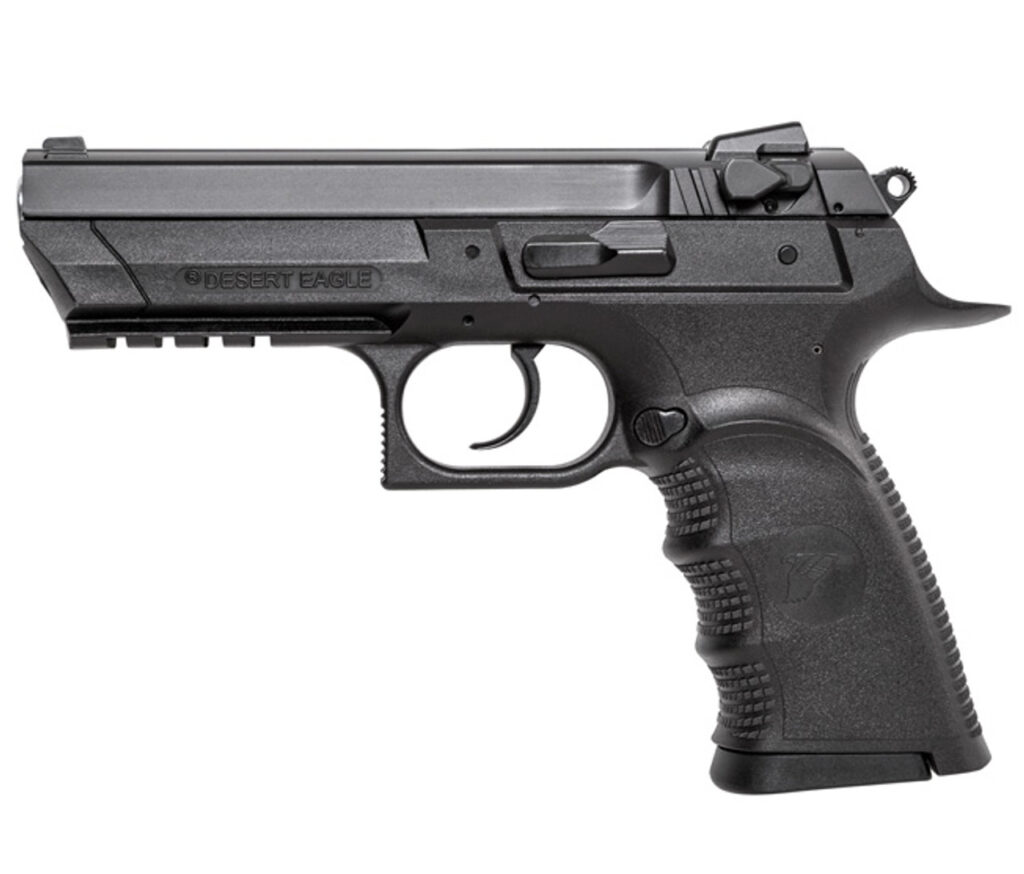 Magnum Research
Baby Eagle III
"Baby" Eagle® III, 9 MM, Full Size, Polymer Frame Pistol. Black with Accessory Rail, 4.43″ Barrel, 15 Round.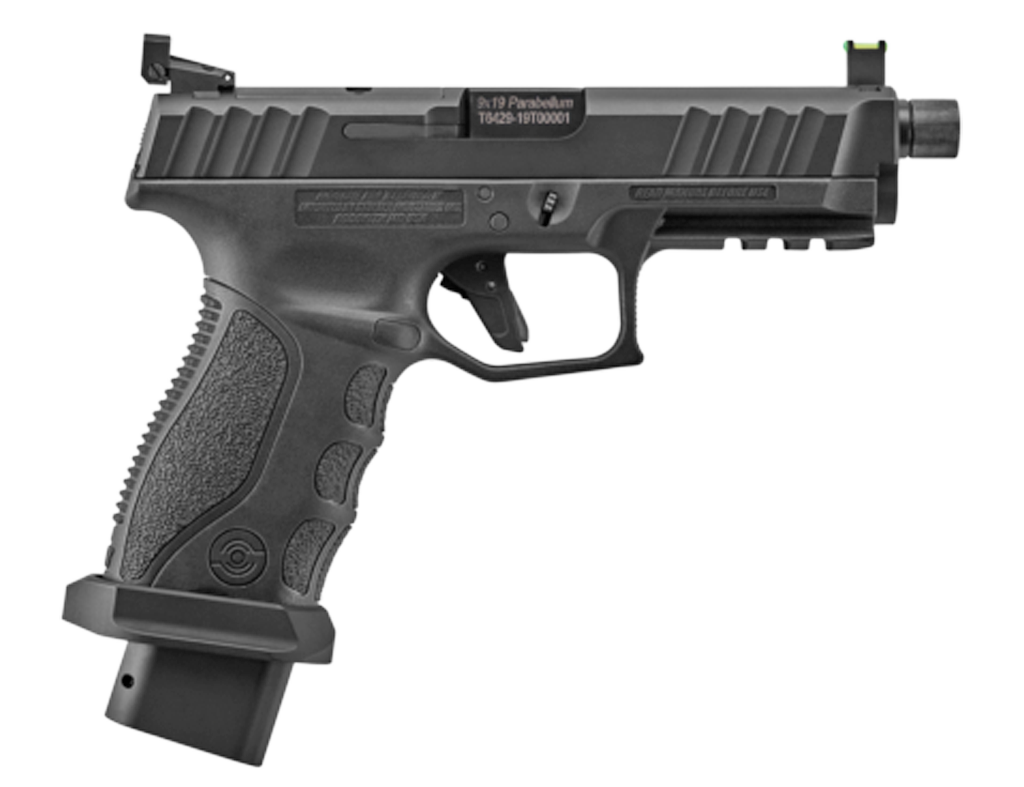 Stoeger
STR-9S Combat Semi-Auto Pistol
Based on the original STR-9F Full-Size handgun, the new STR-9F Combat is factory-enhanced to meet the needs of today's discerning shooters. Because defensive pistols may be deployed anytime, anywhere, the STR-9F Combat offers two sighting options.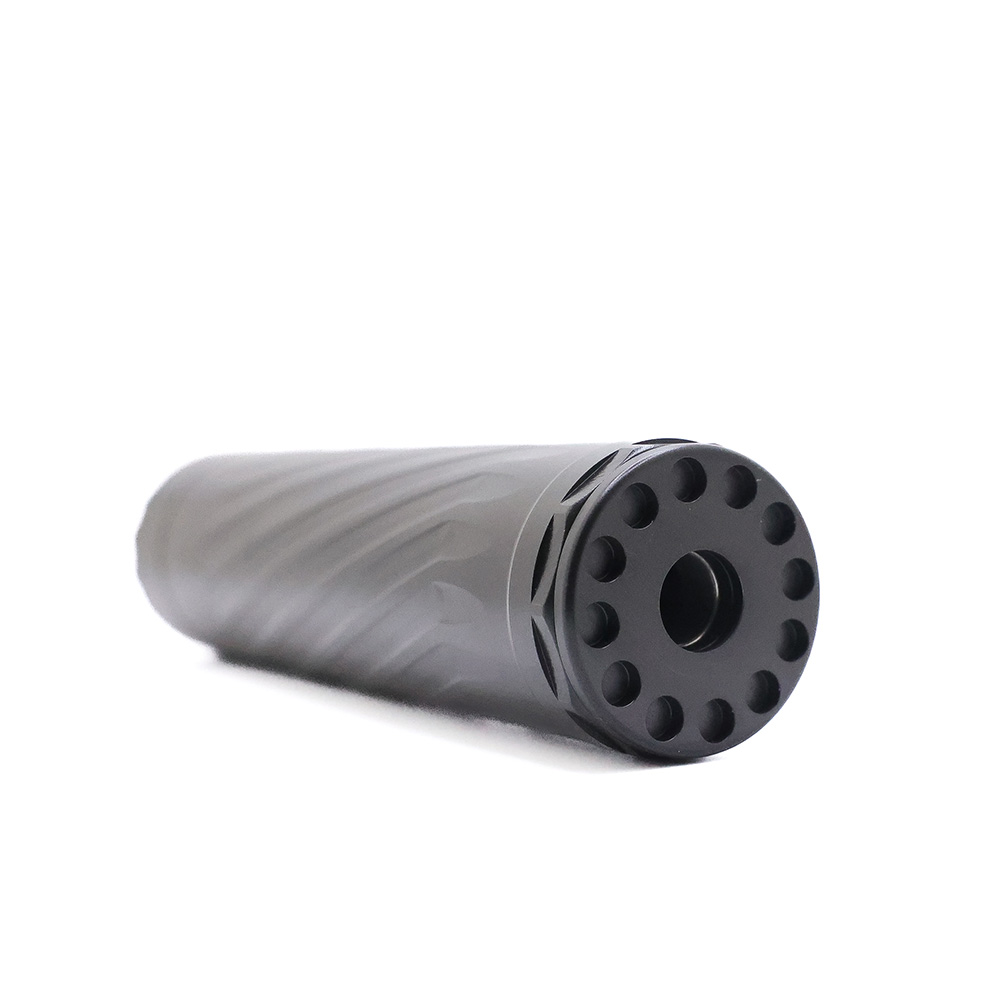 Alpha Silencer
Titan 9
Crazy-Versatile Compact Titanium Suppressor for: handguns to 9mm/.357, the ultimate minimalist hunting 'can' for rifles up to .338 Lapua, and phenomenally low-backpressure for full-auto 5.56/.223.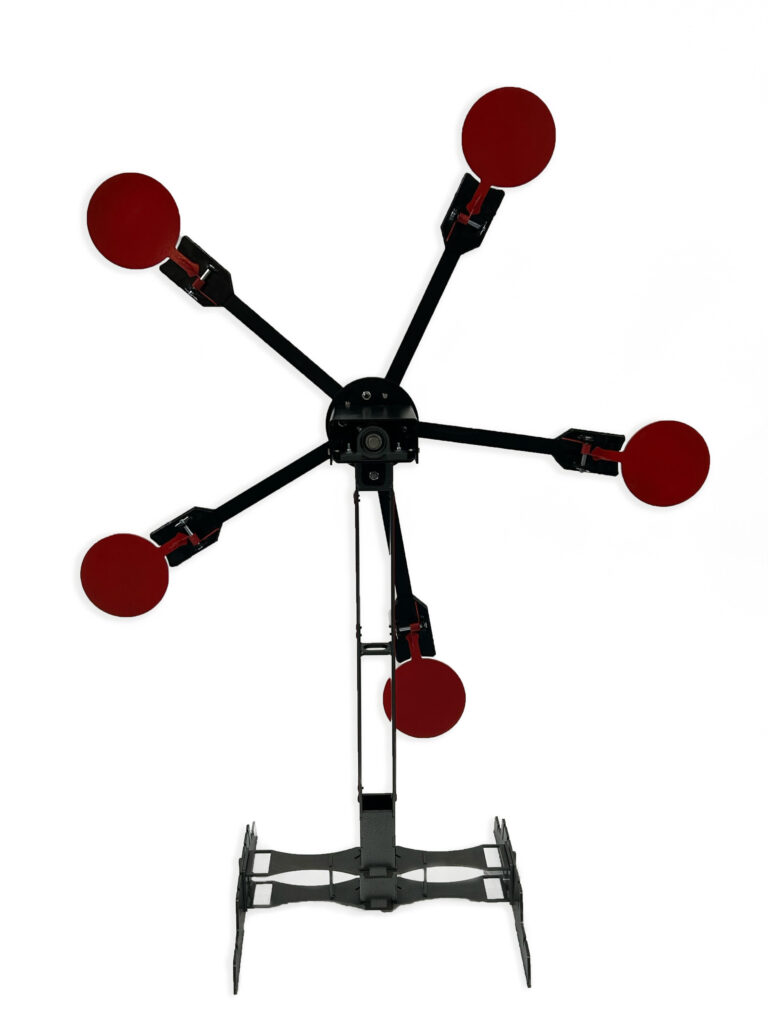 Shooting Targets USA
Texas Star
Our Texas Star Target is one of our most challenging target designs.  The 8″ plates are held in place with a unique spring retention system.  When shot, the plates are released from the retention pocket and fall to the ground.

Two Birds Outdoors
Monza 308 Win Bolt Action Rifle 22″ Barrel
Monza has everything to offer whatever you expect from a modern rifle. Simple, lightweight, and reliable design gives the highest level of confidence in all kinds of circumstances.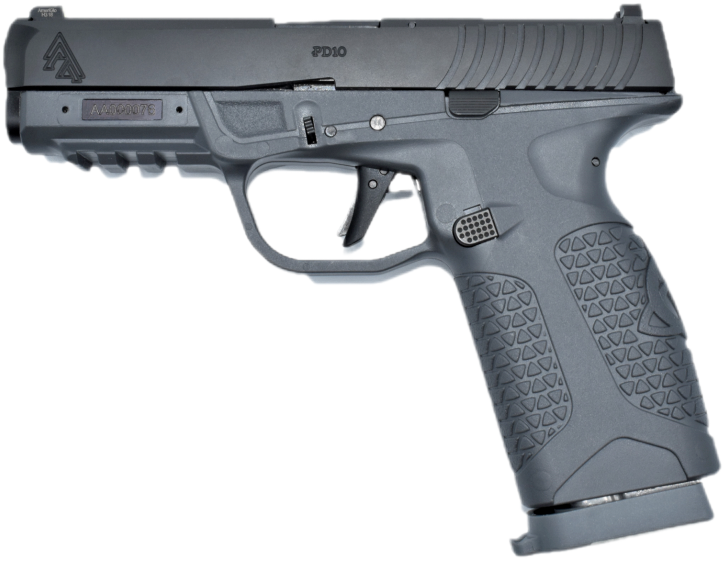 Avidity Arms
PD10 Pistol
PD10 is designed to be very shootable and carryable, and it successfully achieves that balance. It shoots like a full-size pistol, but it carries like the insanely skinny, lightweight gun.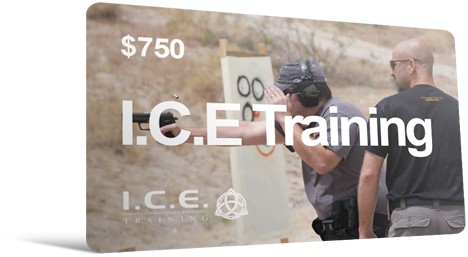 I.C.E Training
6 Day Training Class Certificate
I.C.E. Training is a full service company that offers training in firearms, tactics and unarmed defense as well as consulting services for range operations, instructor development and training program management.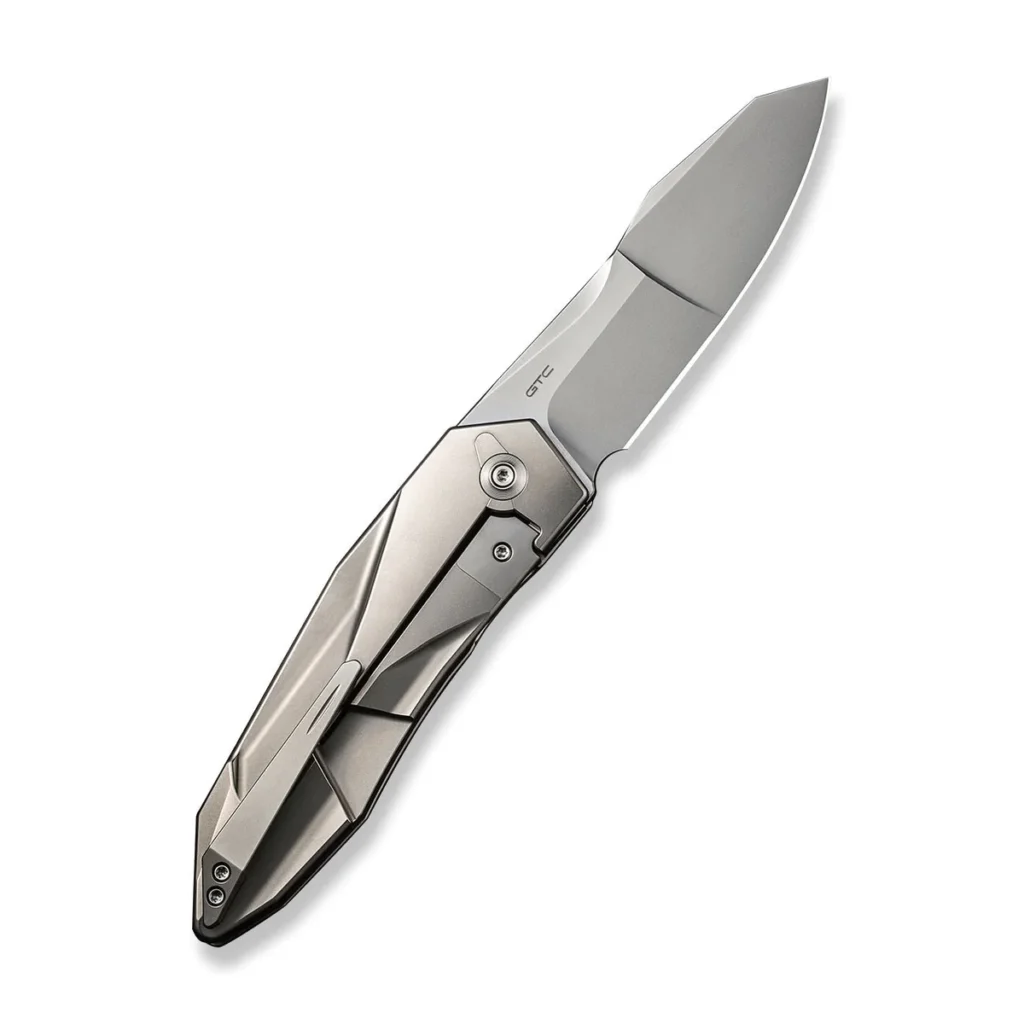 WeKnife
Solid Flipper Knife Titanium Handle (3.88″ CPM 20CV Blade)
Polished Bead Blasted Titanium Integral Handle / Polished Bead Blasted.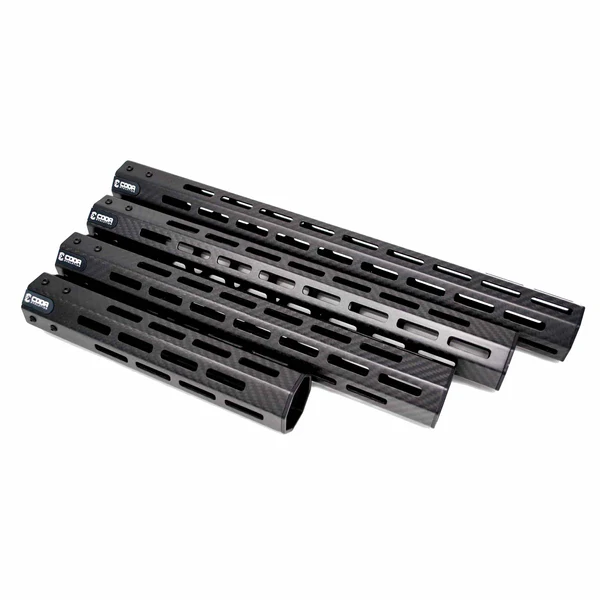 Coda Evolution
12″ or 13.5″ carbon fiber Lightning Handguards
The Lightning handguard is a massive leap forward in handguard design. Stronger – Thinner – Lighter. The one-piece carbon fiber handguard and rock-solid mounting system improves accuracy and consistency in any style of shooting. Your firearm will thank you!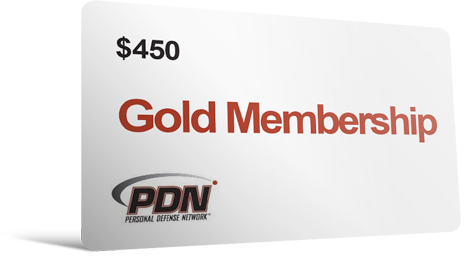 Personal Defense Network
3yr. Gold Membership
Enjoy a 3 year Gold Membership with Personal Defense Network.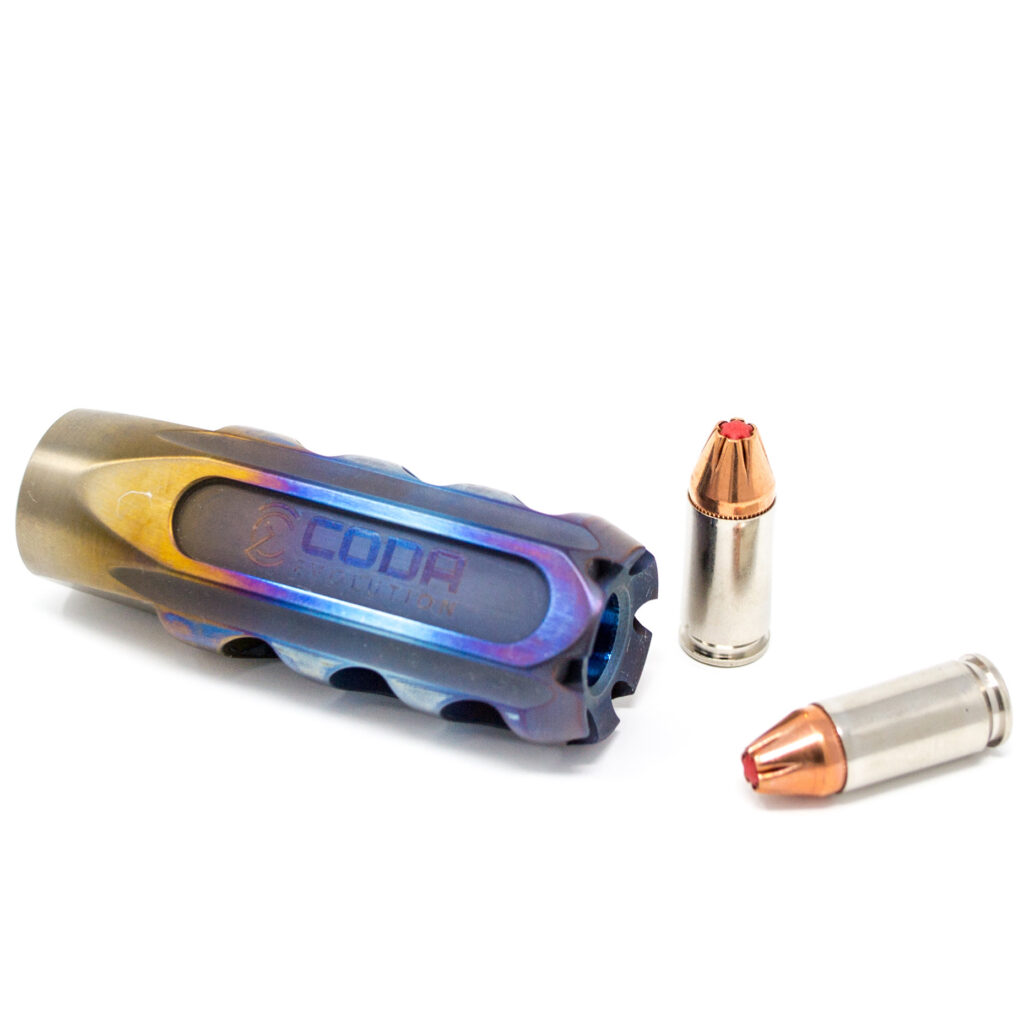 Coda Evolution
9MM or .308 Fury Titanium Compensators
The Fury Compensator is a massive leap forward in compensator design. Cut from a single piece of titanium, we spent months analyzing the shape and effect of each cutout to give you the least muzzle rise of any rifle you've ever owned. Strong like steel but light like aluminum, a Fury compensator is better than both.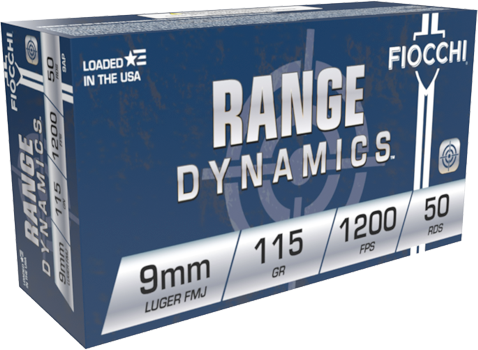 Fiocchi
Range Dynamics – 9mm Luger
FIocchi Range Dynamics ammunition offers the American shooter cost-effective options that utilize the finest components available. High volume shooters appreciate this, and we strive in our craft by never compromising our quality standards with options that will suit your needs. 1 case valued at…

Vulcan
WeatherLock AR Bag
Our WeatherLock Technology is revolutionizing the way you store your Firearms. The Vulcan WeatherLock gun bag has one of a kind technology that resists the natural elements.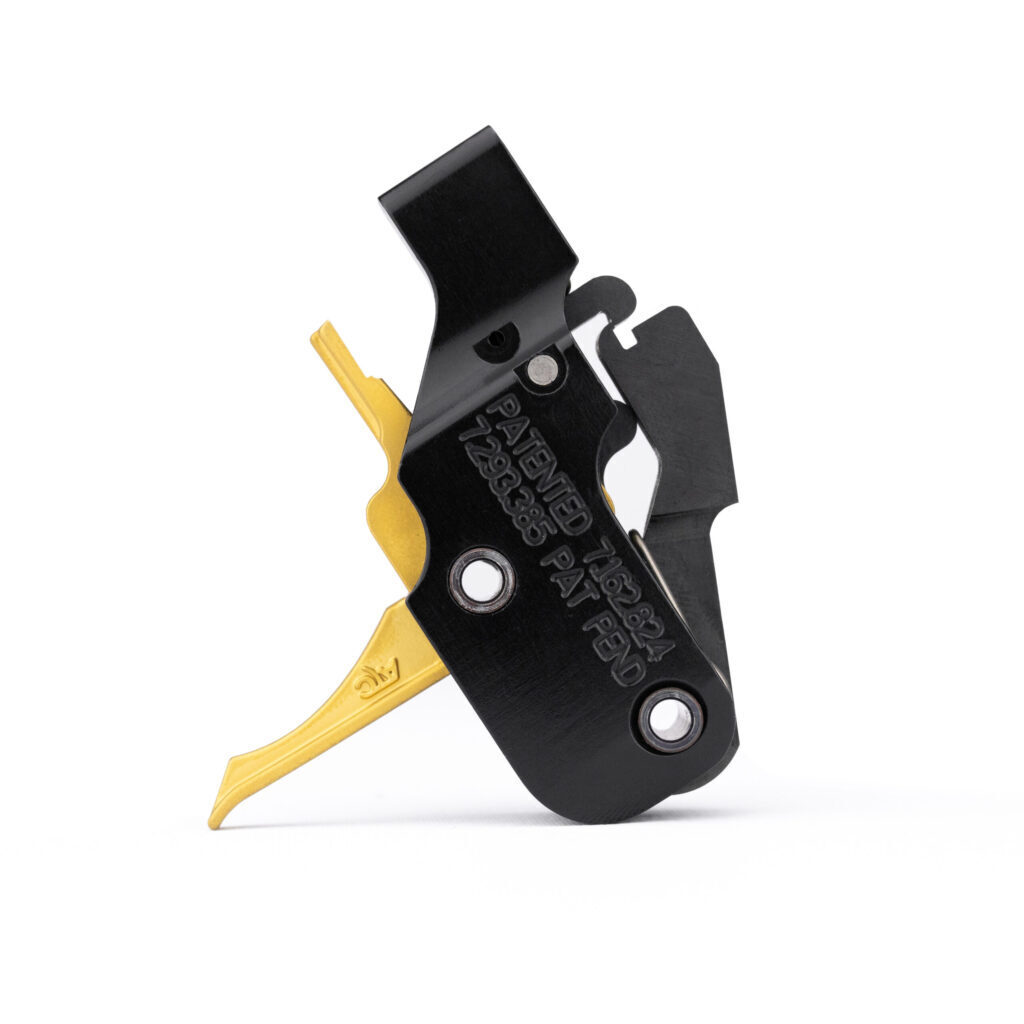 American Trigger
AR Gold Adjustable Trigger (AR-15, AR-10)
The AR Gold has been proven to be the ultimate AR Platform trigger for military, LE, competition, hunting and more. It is the singular best improvement to your AR-15. The AR Gold is a unique approach to the dated trigger functionality of stock AR-15's and other competitors. The AR Gold is a drop-in module trigger, which makes it a breeze to install. It comes stock with a 3.5 lb pull weight. More than just the light weight pull, the trigger has the shortest resetand cleanest break of any other trigger on the market. If that isn't enough it is also Drop-Safe.  Adjustable weight engagement and over-travel. .154 pins.  30 Day Money Back Guarantee on direct sales. Made in USA by American Trigger Corporation.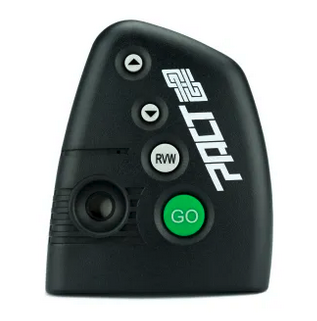 PACT
Club Timer III
The PACT Club Shot Timer III is an excellent shooting timer which is Guaranteed to Improve Your Shooting and help you beat your buddies. The Club Timer III like all PACT products, is purpose built by shooters for shooters, made by us here in the USA and backed by a 30 Day Money Back Guarantee.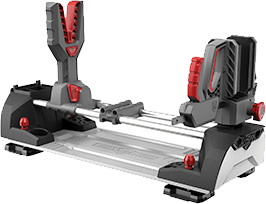 Real Avid
Master Gun Workstation™
The Master Gun Workstation is a groundbreaking and versatile Workstation designed to revolutionize firearm maintenance, repair, customization and optics mounting.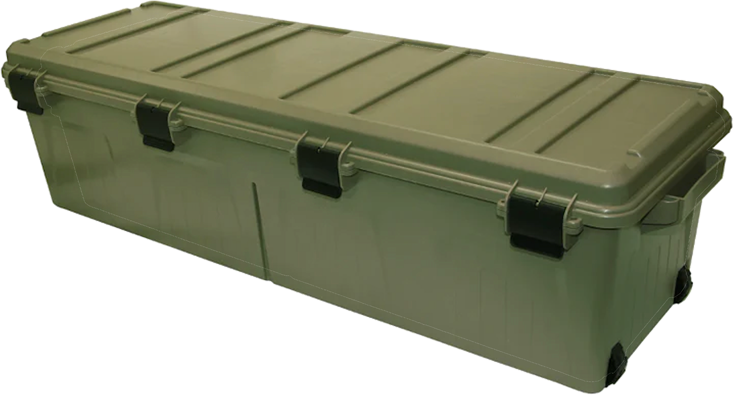 MTM Case-Gard
TRC39 – Tactical Rifle Crate
Tactical Rifle Crate is an all-in-one solution for hunting and shooting gear transport and storage. A two-layer, divided container, the Tactical Rifle Crate (item #TRC39) opens to a sturdy gun tray sized to fit most tactical rifles, short hunting rifles or break apart shot guns.
Coda Evolution
MLOK PET tags
Add Custom Messaging to all of your gear! The Coda Evolution's PET (Personal Equipment Tag) attaches with M-Lok fasteners. It comes with 2 nuts and 2 bolts. Custom Laser Engraving of Choice.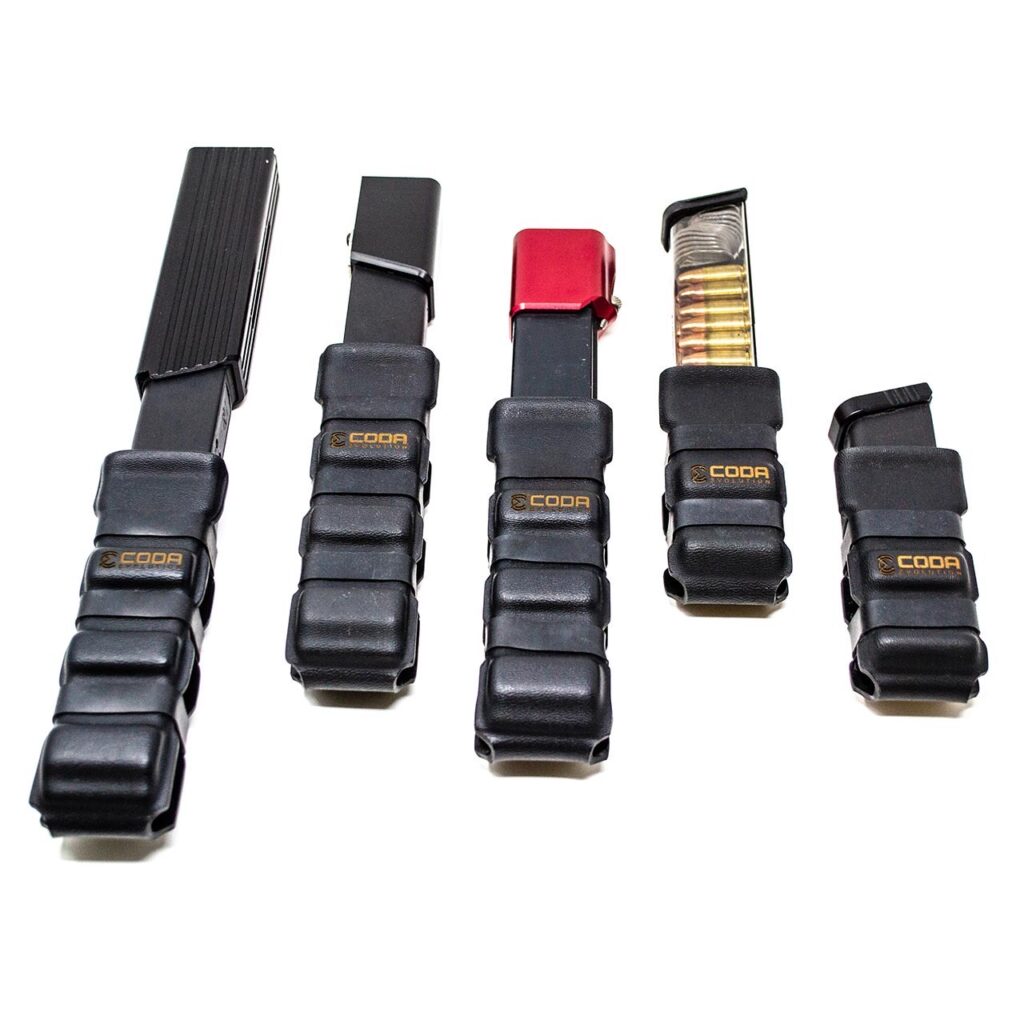 Coda Evolution
Swift Mag Pouches with DOTS connector
Coda Evolution has done it again with our unique adjustable PCC Magpouch. Featuring unlimited user defined retention levels, you choose the exact tension level you desire. Added to this is the ability to fine tune the angle/cant you have ultimate control over the position and strength of your mag pull.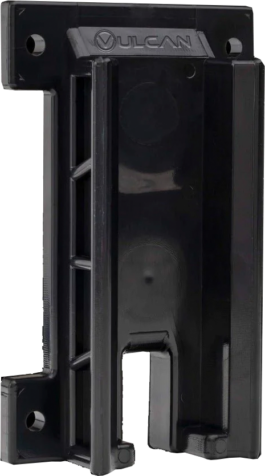 Vulcan
Quickdraw
The VULCAN QuickDraw is redefining the meaning of safety. With unique magnetic construction and innovative design, the QuickDraw can firmly hold most flat top hand guns. Whether you're in the car, at your desk or at home, the QuickDraw has you covered!